Assessing APEC's Progress: Trade, Ecotech and Institutions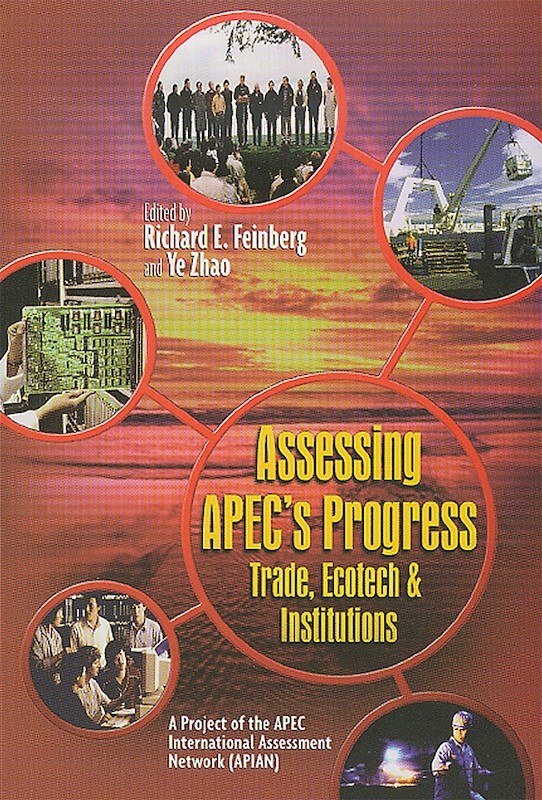 Date of publication:
2001
Publisher:
Institute of Southeast Asian Studies
About the publication
In its first ten years, what has the Asia-Pacific Economic Cooperation (APEC) accomplished? Has the 21-member forum - including the United States, Japan, China, Mexico, and most of Southeast Asia -- fulfilled its promise? To answer these vital questions, leading scholars at APEC Study Centres from thirteen APEC member economies undertook detailed studies of such central issues as trade in services, investment policy, human resource development, food and agriculture, energy, and financial stability.The findings are summarized in a policy report, "Learning From Experience", that has received wide praise and close scrutiny from senior government officials. The report concludes that APEC has successfully established itself as a world-class forum that has contributed to the affirmation of a coherent set of positive ideas. However, the report notes shortcomings in each of the critical areas of trade and investment liberalization, economic and technical cooperation, and institutional structure, and offers remedial policy recommendations to improve APECs future performance. This volume contains both the policy report and the issue studies. It is the product of the APEC International Assessment Network (APIAN), a collaborative, independent project among participating APEC Study Centres to track and assess the design and execution of key APEC initiatives.
Contents
Assessing APEC's Progress: Trade, Ecotech and Institutions
[Whole Publication, ISBN: 9789812305008]

SECTION I: POLICY REPORT

1. Learning from Experience: The First APIAN Policy Report

SECTION II: ISSUE REPORTS

4. Competition Policy and Regulatory Reform, by Merit E Janow,

author

7. The APEC Food System in 2000: A Case Study, by Robert Scollay,

author

9. Energy Development in APEC, by John McKay,

author

10. Development of Economic Infrastructure, by John McKay,

author

11. The Reform of Corporate Governance After the Asian Economic Crisis, by John McKay,

author