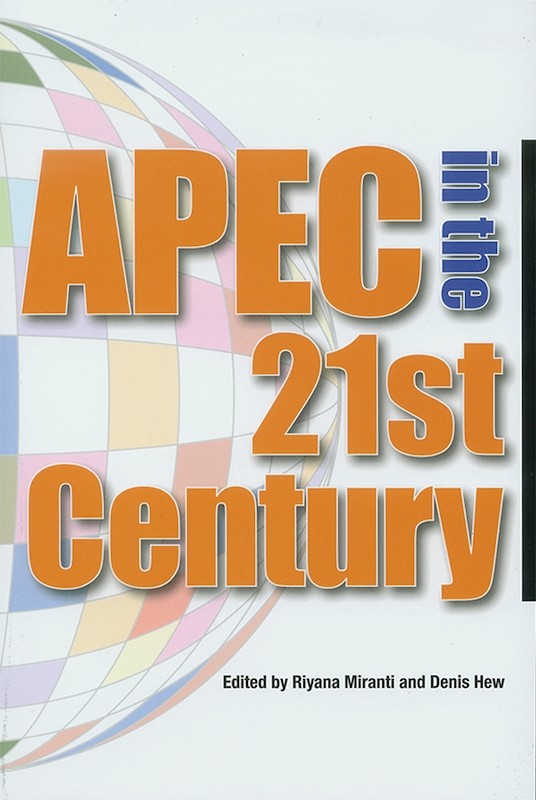 Date of publication:
2004
Publisher:
Institute of Southeast Asian Studies
Review
"The authors conclude that, as the globalization of economic activities gains momentum, emerging East Asian economies should seek to increase foreign direct investment and foreign trade. This, they claim, will require the reduction and removal of barriers not only by pursuing liberalization but by strengthening regional and transregional schemes, such as the ASEAN Free Trade Area and APEC, and by the extension of multilateral liberalization under the WTO. The book is an interesting read and, though technical in places, provides a good overview of the trade grouping's activities at the turn of the millennium" (
Taiwan Journal
).
"A valuable aspect of this book is that it covers areas, which the writers argue, have been under-researched up to now. For example, in chapter two, investigating trade and investment liberalisation and facilitation, Chen-Sheng Ho concentrates on Collective Action Plans (CAPS) which, he notes, have not been evaluated to the same extent as Individual Action Plans (IAPs). In another chapter, Ramkishen S. Rajan investigates the effects of 'unhedged exposure to short-term foreign currency denominated debt' which leads to curtailments in banks lending due to the burden of large, non-performing loans. Again, Rajan argues that this aspect of international financial flow has not been given sufficient attention in assessments of the East Asian Financial Crisis of 1997. The book is a very thorough analysis of important aspects of APEC's activities and is a very valuable contribution to the academic debate" (Aseasuk News).
About the publication
APEC is a unique organization that promotes economic cooperation in the Asia-Pacific region. It remains an informal intergovernmental organization that provides a useful platform for leaders, ministers, businessmen and experts to discuss regional issues on a regular basis. This book examines APECs accomplishments in recent years and the challenges it faces in the new century. These challenges include the proliferation of Free Trade Agreements in the region and the implications of Chinas accession in the World Trade Organization.




Contents
2. APEC's TILF Agenda: Progress and Future Directions, by Chen-Sheng Ho,

author

3. Economic and Technical Cooperation in APEC: A New Beginning or an Old Revised Agenda?, by Medhi Krongkaew,

author

7. International Financial Flows and Regional Financial Safeguards in East Asia, by Ramkishen S Rajan,

author