Globalization and Its Counterforces in Southeast Asia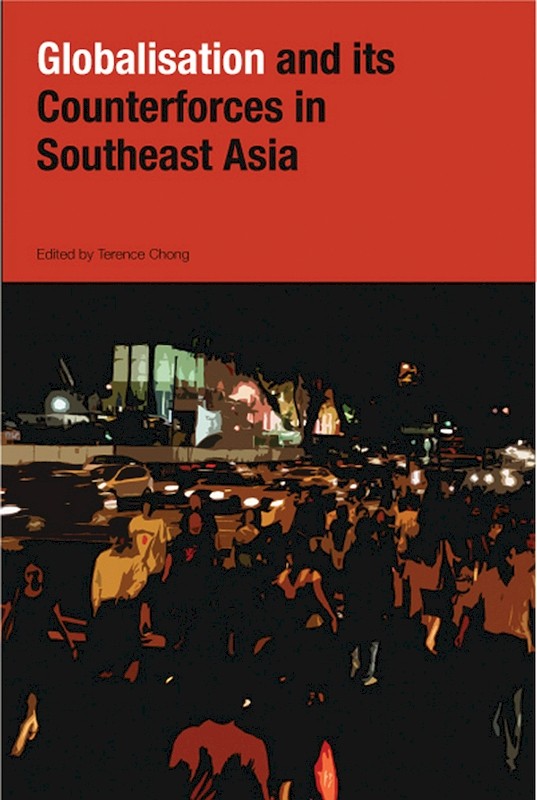 Date of publication:
2008
Publisher:
Institute of Southeast Asian Studies

Ebook is available
Review
"There is much in this volume which is worth reading. There are some very well written and thoughtful chapters, and the editor has expended much effort in trying to construct a degree of unity in diversity" (Aseasuk News).
About the publication
This volume is a collection of essays from a diverse group of scholars. Collectively, they present a multidimensional perspective of globalization in Southeast Asia. They delve into the political, economic, security, social, and cultural dimensions of globalization and local responses, offering evidence of complex interfacing between the global and the local, thus championing the need for a multidisciplinary approach to globalization studies. This volume depicts globalization as an uneven and, sometimes, undesired process, and resists the temptation for easy conclusions to the challenges facing the region today.









Contents
Globalization and Its Counterforces in Southeast Asia
[Whole Publication, ISBN: 9789812304933]

INTRODUCTION

1. Counter-forces: The Politics of Uneven Power, by Terence Chong,

author

PART I: THE POLITICAL CONTRADICTIONS OF GLOBALIZATION

2. Authoritarian States in Southeast Asia in Times of Globalization: Vietnam, Cambodia, Laos and Myanmar, by Kristina Jonsson,

author

5. Civil Society, Accountability and Governance in Thailand: A Dim Case of Participatory Democracy, by Surin Maisrikrod,

author

PART II: ECONOMIC REGIONALISM AND GLOBAL INFLUENCES

8. Southeast Asian Perspectives on the Economic Rise of China, by Tham Siew Yean,

author

PART III: LOCAL SECURITY, GLOBAL INSECURITY

9. Maritime Piracy and Raiding in Southeast Asia: Local and Global Perspectives, by Stefan Eklof Amirell,

author

10. Competing Globalization: The Case of European Cooperation with Indonesia against International Terrorism, by Timo Kivimaki,

author

11. Radical Islam and Political Terrorism in Southeast Asia, by Carlyle A. Thayer,

author

PART IV: SOCIAL PROCESSES: ARRESTED DEVELOPMENT

12. Reluctant Tigers: Economic Growth, Erratic Democratization Processes and Continuing Political Gender Inequality in Southeast Asia, by Elin Bjarnegard,

author

13. Women's Emancipation in the Philippines: A Legacy of Western Feminism?, by Janet Arnado,

author

14. Moving Story: Transnational Mobility and Chinese Education in Malaysia, by Yao Souchou,

author

PART V: CULTURAL PRODUCTION IN THE GLOBAL MATRIX

16. The Singaporean Creative Suburb of Perth: Rethinking Cultural Globalization, by Terence Lee,

author