Southeast Asia's Chinese Businesses in an Era of Globalization: Coping with the Rise of China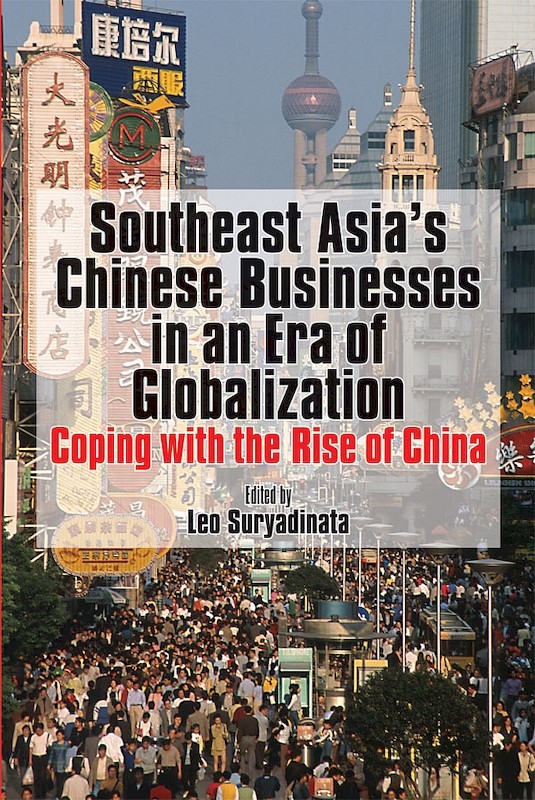 Date of publication:
2006
Publisher:
Institute of Southeast Asian Studies

Ebook is available
Review
"The contributors have made a compelling case that the rise of China means serious business for ethnic Chinese in Southeast Asia. But this growing connection with Mainland China has much more to do with the business acumen and experience of these Southeast Asian Chinese than their alleged cultural affinity with China. Indeed, several chapters have offered concrete evidence to confirm that ethnic affinity does not work in favour of Southeast Asian Chinese investing in China... Collectively, these historical and empirical chapters provided an up-to-date understanding of a highly complex and, yet, politically contentious phenomenon in Southeast Asia: the continued dominance of ethnic Chinese in business and commerce" (Pacific Affairs).
About the publication
This book addresses the rise of China and its impact on Southeast Asias economies and businesses, especially on those of ethnic Chinese. It also discusses Southeast Asian government policies, particularly their economic and business policies, towards local Chinese, and Southeast Asian Chinese businesses, both conglomerates and SMEs, in an era of globalization. Leading experts from the Southeast Asian region present the most up-to-date analyses on the subject.





Contents
Southeast Asia's Chinese Businesses in an Era of Globalization: Coping with the Rise of China
[Whole Publication, ISBN: 9789812306531]

Preliminary pages with Introduction Leo Suryadinata

CHINA AND SOUTHEAST ASIA

1. China's Economic Rise and Its Implications for Southeast Asia: The Big Picture, by John Wong,

author

2. The Emergence of China's Economic Power and Its Implications for Chinese Businesses in Southeast Asia, by Sarasin Viraphol,

author

INDONESIA

3. Flattening Impact of a Reawakening China on Ethnic Imbalance in Indonesian Business, by Djisman S Simandjuntak,

author

4. The Indonesian Government's Economic Policies towards the Ethnic Chinese: Beyond Economic Nationalism?, by Thee Kian Wie,

author

MALAYSIA

7. Competition, (Ir)relevance, and Market Determinations: Government Economic Policies and Ethnic Chinese Responses in West Malaysia, by Ho Khai Leong,

author

8. Malaysian Chinese Businesses in an Era of Globalization, by Leong Kai Hin,

author

THE PHILIPPINES

10. Public Policy, Political Culture, and Ethnic Chinese Businesses in the Philippines, by Ellen H Palanca,

author

SINGAPORE AND THAILAND

11. Ethnic Chinese Business in an Era of Globalization: The Singapore Case, by Ng Beoy Kui,

author

12. The Changing Dynamics of Thailand CP Group's International Expansion, by Pavida Pananond,

author