India's Globalization: Evaluating the Economic Consequences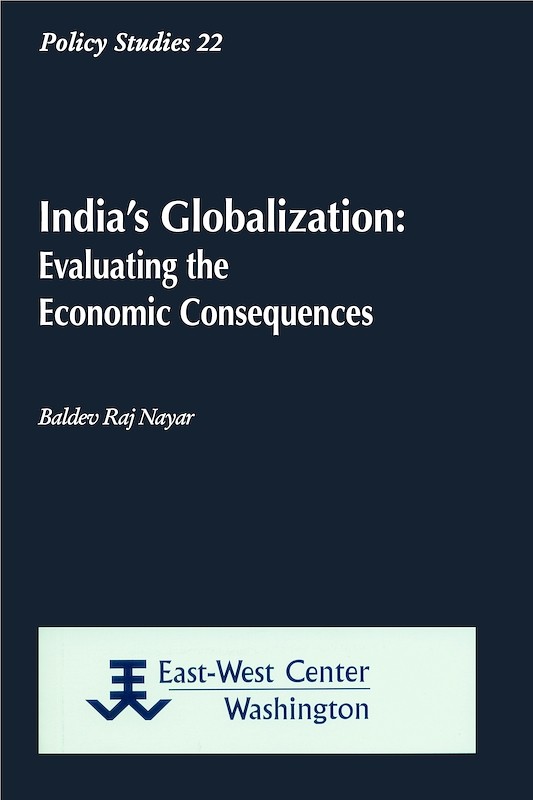 Date of publication:
2006
Publisher:
East-West Center
About the publication
This study systematically evaluates the economic consequences of globalization for India in the light of the attack of critics against globalization on grounds of economic stagnation, "deindustrialization", "denationalization", destabilization, and impoverishment. On the basis of abundant qualitative and quantitative data, it strongly repudiates the case of the critics, and demonstrates that India has been a significant beneficiary of the globalization process. The policy conclusion that flows from India's experience is that it ought to be, in general, more open to globalization in the interest of sustaining the acceleration in economic growth and enhancing the welfare of its people. To this end, it should push forward with the reform agenda.

Published by East-West Center. Available exclusively from ISEAS for distribution in Asia.