Peranakan Chinese Identities in the Globalizing Malay Archipelago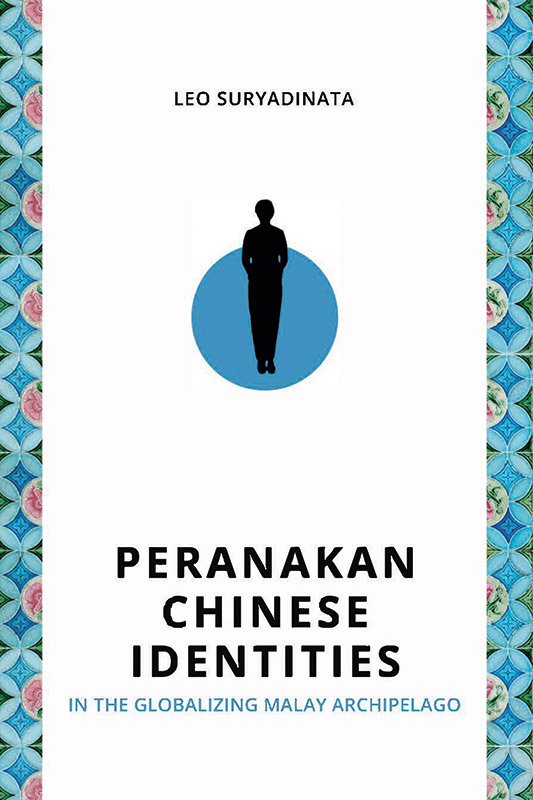 Date of publication:
2022
Publisher:
ISEAS – Yusof Ishak Institute

Ebook is available
Review
Reviewed by Yerry Wirawan in the Bijdragen tot de Taal-, Land- en Volkenkunde , 2023, Vol. 179, No. 1 (2023), July 2023. Click here to read the review.
About the publication
Peranakan Chinese communities and their "hybrid" culture have fascinated many observers. This book, comprising fourteen chapters, was mainly based on papers written by the author in the last two decades. The chapters address Peranakan Chinese cultural, national and political identities in the Malay Archipelago, i.e., Indonesia, Malaysia and Singapore (IMS). This book is divided into two parts. Part I which is on the regional dimension, contains nine chapters that discuss the three countries and beyond. Part II consists of five chapters which focus on one country, i.e., Indonesia. This book not only discusses the past and the present, but also the future of the Peranakan Chinese.
Contents
Peranakan Chinese Identities in the Globalizing Malay Archipelago
[Whole Publication, ISBN: 9789814951708], by Leo Suryadinata,

author

PART I: REGIONAL DIMENSIONS: INDONESIA, MALAYSIA AND SINGAPORE (IMS)

1. Peranakan and Other Related Terms

2. Peranakan Chinese Identities in IMS (1): Indonesia

3. Peranakan Chinese Identities in IMS (2): Malaysia and Singapore

4. Peranakan Chinese Identities in IMS (3): The Resurgence of Peranakan Associations and Peranakan Identities

5. Peranakan Chinese in IMS: The Socio-Political Dimension

6. Malay/Indonesian Translations of Chinese Literature: Past and Present

7. Innovation and Transformation: Peranakan Chinese Literatures/Publications in IMS

8. Political and National Identities of Peranakan Chinese Leaders in IMS: Before and After Independence

9. Prospects of the Peranakan Community: Comments on Dr Tan Ta Sen's Speech

PART II: FOCUSING ON INDONESIA

10. Peranakan Chinese and the Indonesian Press, Language and Literature

11. Muslim Chinese in Indonesia: Between Chinese-ness and Indonesian-ness

12. State and "Chinese Religions" in Indonesia: Confucianism, Tridharma and Buddhism Duringthe Suharto Rule and After

13. Peranakan Chinese Politics and Decolonization in Indonesia

14. The Integration of Indonesian Chinese into Mainstream Society: A Reflection

Appendix 1: The Prospects of the Peranakan Community at the Age of Globalization, by Tan Ta Sen

Appendix 2: Some Books on the Peranakan Chinese Published between 2007 and 2021