Intervention and Change in Cambodia: Towards Democracy?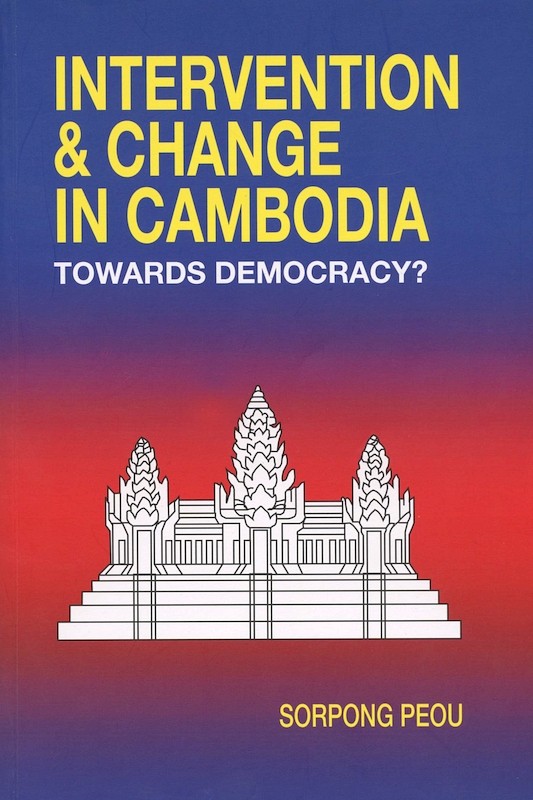 Date of publication:
2000
Publisher:
ISEAS / Trasvin / SMP
Review
"The author's points come alive as centerpieces of Peou's analysis, presented in a book that is truly worth reading. The volume is intrinsically interesting, useful, well-written and thoroughly researched" (Pacific Affairs).
About the publication
This book contributes to the ongoing debate on the complex transition in weak states from war to peace and from authoritarianism to liberal democracy. The analysis assesses the impact of foreign intervention on Cambodias state and societal structures during the period 195498. Three forms of intervention are discussed: competitive, cooperative, and co-optative. None of them contributed to the emergence of what is called a hurting balance of power -- a necessary, if not sufficient, condition for democratic compromise and maturation; none has the capacity to allow democratization to emerge and mature in the immediate term. While competitive intervention perpetuated hegemonic instability, cooperative and co-optative intervention seemed to lead the country in the direction of illiberal democracy, in which greater hegemonic stability exists and may persist for some time.




Co-publication: ISEAS / Trasvin / SMP
Institute of Southeast Asian Studies / Trasvin Publications L.P. (Silkworm Book)/Studies/St Martin1s Press
Contents
Intervention and Change in Cambodia: Towards Democracy?

1. Anti-Democratic Political Systems

2. Unstable Hegemonic Power Structures

3. Cold War "Competitive" Intervention

Part 2: UNCONSOLIDATED DEMOCRATIC TRANSITION 1991-95

4. Towards an Unconsolidated Democratic Regime

5. Hurting Balance of Power Unachieved

6. Co-optative Intervention in Cambodia

Part 3: TOWARDS ILLIBERAL DEMOCRACY 1996-FUTURE

7. Democracy on Trial, 1996-98

8. Hun Sen's Rise to Greater Hegemonic Status, 1996-98

9. The New Co-optative Intervention, 199698

Conclusion: Towards an Anti-Hegemonic Theory of Democratization

APPENDICES

Appendix 1: Foreign Assistance to Cambodia

Appendix 2: The Paris Agreements, 1991

Appendix 3: The Cambodian Constitution

Appendix 4: The Law on Political Parties

Appendix 5: The Election Law

Index and About The Author