India and Southeast Asia: Towards Security Convergence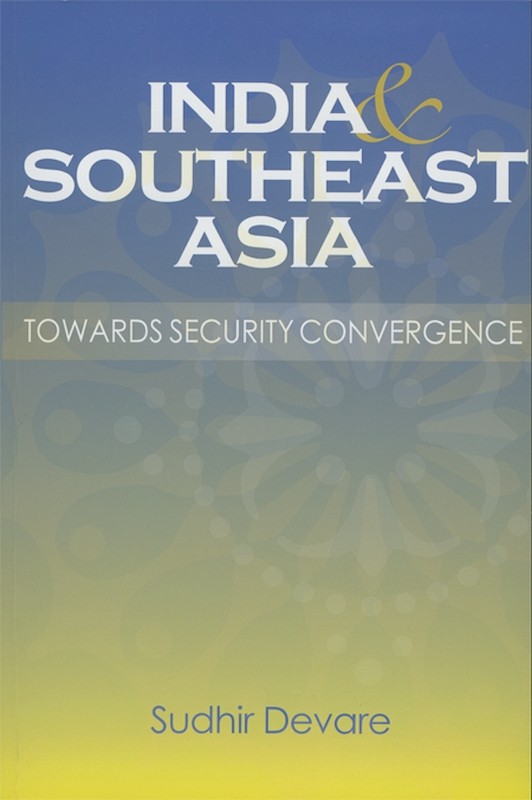 Date of publication:
2005
Publisher:
ISEAS / Capital
Reviews
"Devare's meticulous thesis is founded on the premise that security-related cooperation between India and the ASEAN is essential for peace, stability, and prosperity of the wider Asia-Pacific region.... attention has been drawn to India's steadfast adherence to democracy at home and the empirical reallity that New Delhi has seldom used democracy as a factor in its foreign policy. Significantly, the author believes that India's democratic system itself may therefore be viewed with a feeling of security by Southeast Asian societies. With a non-ideological approach and a passion for India's 'Look East' policy, Devare has done well to write a book that could even be considered as a text for students of international relations" (
The Hindu
).
"We seldom come across books dealing with Southeast Asia and India. Sudhir Devare, pre-eminently qualified to draw our attention to this void in our strategic thinking and to contribute towards filling it, has rendered commendable service by examining the interface between India and Southeast Asia in some depth and coming out with serious recommendations for action. This reviewer has no hesitation in recommending this book to scholars as well as to the general public" (The Book Review).
"If India is going to get a good 'Look East' and make a success of this of-stated goal for more fruitful ties with our Southeast Asian neighbours, the foundations have to be laid in terms of a clear understanding of both the dynamics of foreign policy vis-a-vis these nations, and our actual objectives. Sudhir Devare's new book is thus a welcome contribution, for no such foundation can be laid without informed and energetic interaction and better understanding, not just in MEA corridors, but in the wider academic and policy analysis community. The most useful chapter is perhaps the one that focuses attention on seas as connecting links and the need to preserve the 'strategic integrity of the Indian ocean region'. As the author notes, the expansion of the Indian Ocean Rim -- Association for Regional Cooperation, in terms of number of members has not been matched by substantive progress in terms of cooperation amongst them" (The Tribune).
"This book should be of great interest to scholars and students of South Asian, Southeast Asian and Pacific studies, professional analysts and policy advisors as well as the general public wanting to be better informed about contemporary international politics. This is a timely publication that helps to reassess India as the emerging great power, its growing place in APIOR affairs, the pragmatism of Indian contemporary political thinking and the need to reassess the role this nation will play in regional and global politics in the next 50 years" (Aseasuk News).
About the publication
There is a growing dialogue between India and Southeast Asia. From a marginal relationship during the Cold War days to the participation of India at the East Asia summit in December 2005 has been a long journey.
In the context of the geopolitical situation in the Asia-Pacific in the post-September 11 period, the security dimension between India and Southeast Asia cannot be overemphasized. With the continued U.S. preponderance in the region and Chinas phenomenal rise, the countries of Southeast Asia and India have an opportunity to evolve a co-operative relationship not only with one another, but also with the major powers of the region.
This book examines the areas of comprehensive security and the growing understanding between India and Southeast Asia where there is less divergence and greater convergence. The author argues that IndiaSoutheast Asia security convergence is not and should not be aimed at any particular country. On an optimistic note he concludes that such convergence will contribute to creating harmony among the major powers of Asia to make the twenty-first century the Asian century.








Co-publication: ISEAS / Capital
Institute of Southeast Asian Studies / Capital Publishing Company
Contents
India and Southeast Asia: Towards Security Convergence

1. Politico-Security Landscape

2. Growing Security Convergence?

3. Seas as Connecting Links: Salience of the Indian Ocean and Prospects of Maritime Co-operation

4. Economic Co-operation and Integration: Building Blocks of Security

5. Democracy, Culture and the Indian Diaspora

6. Myanmar: A Challenging Frontier

APPENDIXES

Appendix I: Chronology of Important Developments between ASEAN and India

Appendix II: Instrument of Accession to the Treaty of Amity and Co-operation in Southeast Asia

Appendix III: Framework Agreement on Comprehensive Economic Co-operation between ASEAN and the Republic of India

Appendix IV: ASEAN-India Joint Declaration for Co-operation to Combat International Terrorism

Appendix V: ASEAN-India Partnership for Peace, Progress and Shared Prosperity

Appendix VI: Plan of Action to Implement the ASEAN-India Partnership for Peace, Progress and Shared Prosperity