Cambodia: Progress and Challenges since 1991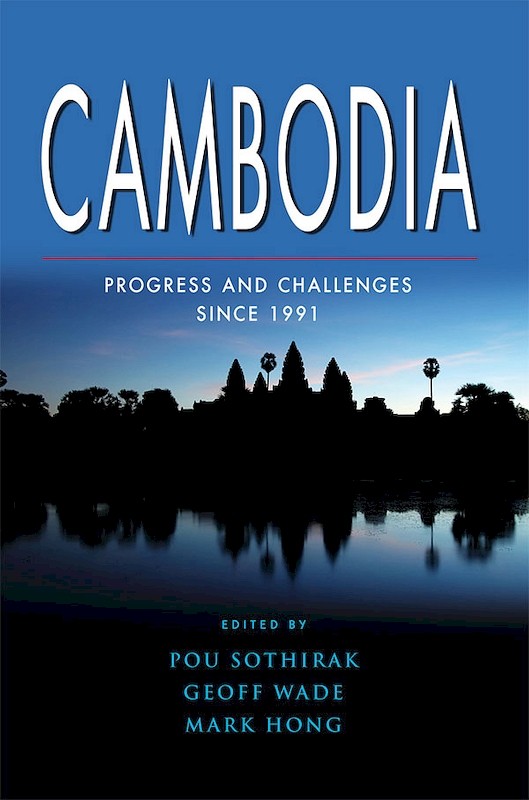 Date of publication:
2012
Publisher:
Institute of Southeast Asian Studies
Reviews
"Cambodia: Progress and Challenges since 1991 is a must-read volume. The information as a whole is up-to-date, and presented clearly and free of jargon. The book makes a major contribution to our understanding of the difficult two decades following the Paris Peace Accord that ostensibly brought peace to Cambodia after years of war, genocide and occupation" (Asia Pacific World).

"This book will be of interest to students of Cambodia and its integration into the area over the last two decades. It incorporates a useful 'timeline' and a good index, while the more scholarly contributors provide helpful footnotes" (Pacific Affairs).

"Taken as a whole, Cambodia: Progress and Challenges since 1991 is a reasonably detailed account of Cambodia's contemporary domestic and international politics, and will be of assistance to those readers seeking an accessible introduction to some of these issues. It will also be of interest because of the large number of contributions by current and former members of the Cambodian government" (Asian Studies Review).

About the publication
In the 20 years since the Paris accords of 1991 brought peace to Cambodia, the country has undergone what can only be described as astounding change. From a polity where the entire fabric of society had been rent asunder through years of war and genocide, contemporary Cambodia is fast becoming a vibrant state and assuming a new position in the Asia-Pacific region. The contributions to this volume — many by prominent figures who were intimately connected with the process — describe the diverse strands of mediation and peace-building which went into the creation of the 1991 accords. The subsequent role of UNTAC and the 1993 general elections in the process of Cambodian revival and social rebuilding are also described. While not denying that obstacles and difficulties remain, the contributions outline the evolving economic, political, religious, and human resource situations within Cambodia, while also examining the country's contemporary international relations. This book constitutes a particularly fitting testament to the twenty years of Cambodian reconstruction which have followed the 1991 peace accords.
Contents
Cambodia: Progress and Challenges since 1991
[Whole Publication, ISBN: 9789814379830]

CAMBODIA AND SINGAPORE

1. Forging Closer Bilateral Relations between Cambodia and Singapore, by Sok An,

author

3. Cambodia-Singapore Synerygy: A Paradigm for Cooperation and Connectivity, by Mark Hong,

author

CAMBODIA AND SOUTHEAST ASIA

6. Cambodia and Vietnam: Good Fences Make Good Neighbours, by Carlyle A. Thayer,

author

CAMBODIA AND OTHERS

7. Cambodia's Relations with China: A Steadfast Friendship, by Julio A Jeldres,

author

9. Japan's Roles in Cambodia: Peace-Making, Peace-Building and National Reconciliation, by Lam Peng Er,

author

11. Cambodia's Relations with France since the Paris Agreements of 1991, by Julio A Jeldres,

author

PEACE AND RECONCILIATION IN CAMBODIA

12. An Assessment of the United Nations Transitional Authority in Cambodia (UNTAC), by Yasushi Akashi,

author

13. The 1991 Paris Peace Agreement: KPNLF Perspective, by Son Soubert,

author

14. The Role and Performance of UNTAC: An Australian Perspective, by Ken Berry,

author

16. How has Cambodia Achieved Political Reconciliation?, by Phoak Kung,

author

CAMBODIA TODAY

18. The Cambodian Economy: Charting the Course of a Brighter Future, by Hang Chuon Naron,

author

20. Progress and Challenges of Education in Cambodia Today, by Pou Sovachana,

author

21. Buddhism in Cambodia since 1993, by Ian Harris,

author

CAMBODIA'S FUTURE

23. The Mekong: Uncertain Future of a Great River, by Milton Osborne,

author

24. Reflections on the Future of Cambodia: From My Vantage Point, by Norodom Sirivudh,

author