Cambodia: Wasted Time and Lost Opportunities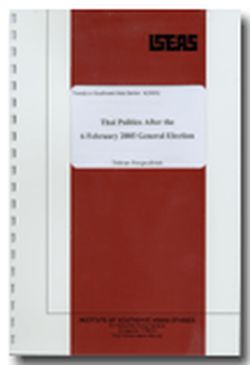 Date of publication:
2005
Publisher:
Institute of Southeast Asian Studies
About the publication
The general consensus is that unless reforms are pushed through urgently, Cambodia will not be able to sustain the good showing of the last few years. When viewed in that context of urgency, the one year immediately after the General Elections of July 2003 was indeed a period of lost opportunities and wasted time, which is, to a large extent, a sad commentary of the prevailing Cambodian political culture.
This paper looks at some of the political players and some of the major events in the recent past and the prospects for Cambodia in the immediate future.

Contents
Cambodia: Wasted Time and Lost Opportunities


[Whole Publication]