AFTA in the Changing International Economy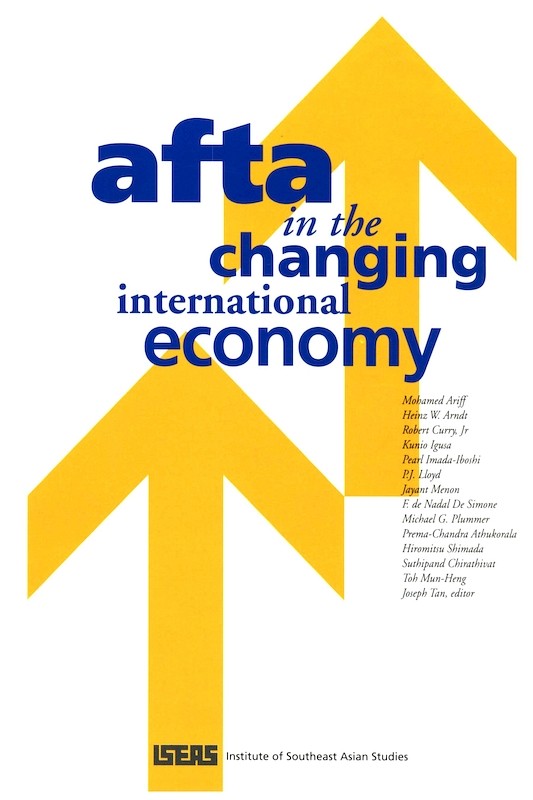 Date of publication:
1996
Publisher:
Institute of Southeast Asian Studies
About the publication
This timely volume reviews the rapidly changing international economic environment and raises a range of issues and concerns pertaining to recent developments and the future of AFTA, ASEAN Free Trade Area. Part one is devoted to thematic analyses and perspectives dealing with trade; enlarging the ASEAN regional grouping; and relations with the World Trade Organization (WTO). Part two analyses AFTA in a wider comparative perpectives, examining relationships with the major trading patners of ASEAN, namely the United States (and more broadly NAFTA); Japan; and the European Union.
Contents
AFTA in the Changing International Economy
[Whole Publication, ISBN: 9789814377805]

INTRODUCTORY OVERVIEW
PART I: ISSUES & THEMES

4. AFTA & Uruguay Round of Multilateral Trade Negotiations, by Toh Mun Heng,

author

5. From ASEAN-Six to ASEAN-Ten: Issues & Prospects, by Mohamed Ariff,

author

PART II: RELATIONS WITH MAJOR TRADING PARTNERS

11. Should AFTA & CER Link?, by P.J. Lloyd,

author