ASEAN Enlargement: Impacts & Implications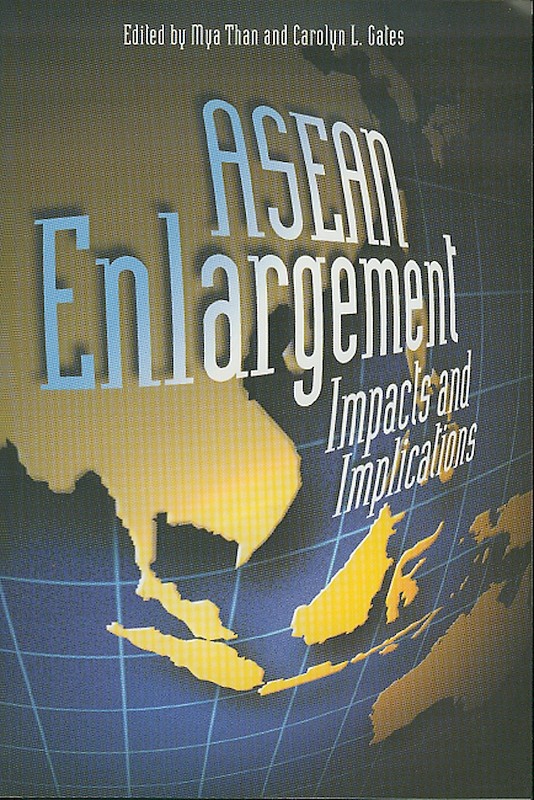 Date of publication:
2001
Publisher:
Institute of Southeast Asian Studies
About the publication
During the past decade, ASEAN has shifted its focus from political and military security to economic co-operation and development. Although this change may ease the integration of the four mainland Southeast Asian nations -- Vietnam, Laos, Myanmar, and Cambodia into ASEAN, there remain significant challenges to forge a workable and united ten-member ASEAN. This book examines many of the economic, political, and institutional issues confronting the enlarged regional grouping. The volume is organized into three sections based on the perspectives of the region, subregion, and the newer members. It not only addresses ASEAN's enlargement but also contributes to the debate on ASEAN's shifting role in the twenty-first century.
Co-publication: Institute of Southeast Asian Studies
Institute of Southeast Asian Studies
Contents
ASEAN Enlargement: Impacts & Implications
[Whole Publication, ISBN: 9789812306036]

2. ASEAN's Enlargement: Political, Security, and Institutional Perspectives, by Dewi Fortuna Anwar ,

author

4. ASEAN Enlargement and Foreign Direct Investment, by Nick J Freeman,

author

6. The Greater Mekong Subregion: Co-operation in Infrastructure and Finance, by Mya Than, George Abonyi,

authors

7. Cambodia's Accession to AFTA: Impact, Challenges, and Policy Implications, by T Kato,

author

8. Implications of Joining ASEAN/AFTA for Cambodia, by You Ay,

author

11. ASEAN Enlargement: Economic and Financial Implications for Myanmar, by Khin Ohn Thant,

author

12. Vietnam's Integration into AFTA: Theoretical and Empirical Perspectives, by Carolyn L Gates,

author

13. The ASEAN Economic Model and Vietnam's Economic Transformation: Adjustment, Adaptation, and Convergence, by Carolyn L Gates,

author