The Indonesian Development Experience: A Collection of Writings and Speeches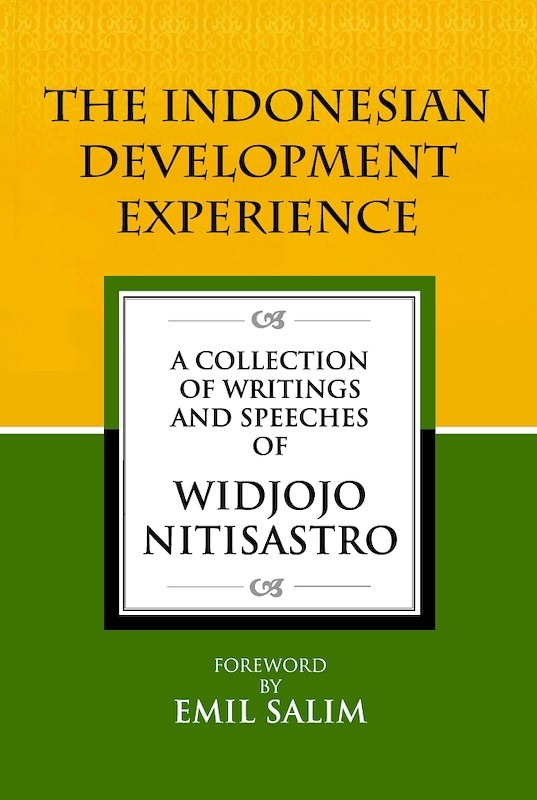 Date of publication:
2011
Publisher:
Institute of Southeast Asian Studies
About the publication
This book is a rich selection of speeches and writings of Professor Widjojo Nitisastro of the University of Indonesia, who has radically changed the command economy under Soekarno into development planning using economic analysis under Soeharto. He is one of the most respected and influential economists of the twentieth century. He is also the first Indonesian demographer. This background has contributed to his wide focus on development issues such as poverty, food security, education, health, and family planning. This book provides invaluable insight for all who are interested in Indonesia's economic development. It is divided into six parts: Indonesia's Development Plan; Implementation of Indonesian Development; Facing Economic Crises; Foreign Debt Management; Equity and Development; and Indonesia and the World.
Contents
The Indonesian Development Experience: A Collection of Writings and Speeches
[Whole Publication, ISBN: 9789814311830]

Preliminary pages with Introduction

PART I: PLANNING OF INDONESIA'S DEVELOPMENT

1. Economic Analysis and Development Planning (1963)

2. Imprudent Economic and Financial Policies (1966)

3. Restructuring Indonesian Economic Fundamentals with Economic Principles (1966)

4. Contribution of Ideas of the Faculty of Economics, University of Indonesia to the Session of the Provisional People's Consultative Assembly (MPRS) (1966)

5. Comparison between Articles of the Contribution of Ideas of the Faculty of Economics, University of Indonesia to the Decision of the Provisional Consultative Assembly No: XXIII/MPRS/1966 (1966)

6. The Essence And Consequences of MPRS Decree No. XXIII, Year 1966, on Economic, Financial and Development Matters (1966)

7. Challenges in Increasing Food Production in Indonesia (1968)

8. The Basic Framework of the Five-Year Development Plan (REPELITA) (1968)

PART II: IMPLEMENTATION OF INDONESIA'S DEVELOPMENT

9. Progress and Challenges of Indonesia's Development (1990)

10. Some Features of Indonesia's Economic Development During the Last Twenty-Five Years (1993)

11. Oil and the Indonesian Economy (1985)

12. Making Tough and Painful Decisions (1991)

13. Responding to Various Development Proposals (1997)

PART III: FACING VARIOUS ECONOMIC CRISES

14. The International Monetary Crisis (1971)

16. PERTAMINA Crisis (1975)

17. Devaluation of the Rupiah (1978)

18. Fuel Price Increase (1982)

19. World's Oil-based Fuel Prices Dived (1986)

PART IV: SETTLEMENT OF FOREIGN DEBT

20. Old and New Debts (1969)

21. A Once-And-For-All Settlement of Indonesia's Foreign Debt (1970)

PART V: EQUITABLE DEVELOPMENT

22. Equitable Distribution Programme (1979)

23. Fostering Small Scale Enterprises (1977)

24. Food, Family Nutrition and Intersectoral Cooperation (1978)

25. Reduction of Poverty: The Indonesian Experience (1994)

PART VI: INDONESIA AND THE WORLD

26. In the Mutual Interest of Rich and Poor Nations (1982)

27. Indonesia Chaired the OPEC Conference in Bali at a Time When Iran and Iraq Were at War (1980)

28. Fifteen World Economic Phenomena That Stood Out During the Decade of the 1980s (1989)

29. Perception of Interdependence But Lack of Meaningful Action (1984)

30. Advancing Mutual Understanding and Mutual Confidence (1996)