Gus Dur and the Indonesian Economy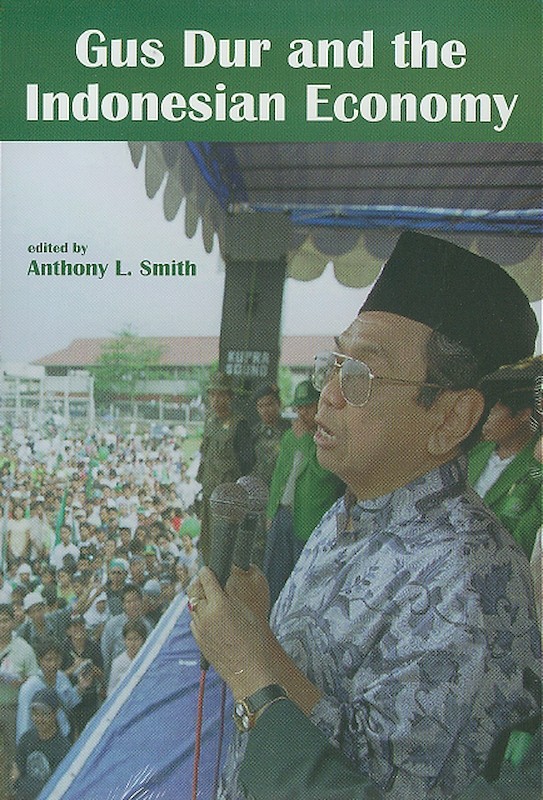 Date of publication:
2003
Review
"The main value of this book, therefore, is not an assessment of Gus Dur or of the economy. Rather, given that it contains papers by so many representatives of Indonesia's economic intellectual elite, it is as a contribution to debate on the immense and intractable problems the country then faced, and a sample of the professional advice that was available, directly or indirectly, to the new president" (
Bulletin of Indonesian Economic Studies
).
"This is a worthy addition to studies looking at a critical juncture in Indonesian history. It offers some useful insights on a highly tumultuous time, while equipping the reader with an awareness of some of the enduring problems and controversies afflicting the Indonesian economy. A recommended read" (New Zealand International Review).
About the publication
This volume is a collection of chapters on the Indonesian economy under Abdurrahman Wahid (popularly known as Gus Dur). Contributions come from many leading Indonesian commentators and practitioners of the past and present, and there are also chapters from representatives of international assistance agencies. The authors provide a mid-term assessment of the challenges facing Indonesia's economic development and suggestions for future directions. The themes covered are, inter alia, overall political and macroeconomic stability, bank and corporate restructuring, decentralization, corruption, and socio-economic trends. This book will be of interest to those wishing to assess the varying perspectives held by Indonesian officials and commentators, officials from multilateral agencies, and academics, in a single volume.






Contents
1. Introduction: Abdurrahman Wahids Economic Agenda: The Views of Leading Decision-Makers and Commentators, by Anthony L Smith,

author

SECTION I: THE MACROECONOMY IN YEAR 2000

2. Meltdown of the Indonesian Economy: Causes, Impacts, Responses, and Lessons; 3. Economic Policy: Key Issues, by Anwar Nasution, Boediono,

authors

SECTION II: MONETARY-BANKING, INFLATION AND EXCHANGE RATE POLICY
SECTION III: FISCAL POLICY, DECENTRALIZATION AND GOOD GOVERNANCE
SECTION IV: SOCIAL ISSUES, EMPLOYMENT AND POVERTY ALLEVIATION

10. The Socio-Economic Impact of the Crisis; 11. An Update on Poverty and Social Issues; 12. Policies for Sustainable Economic Development in Indonesia, by Anggito Abimanyu, Mohamad Fahmi, Aris Ananta,

authors

SECTION V: THE MICROECONOMY IN YEAR 2000
SECTION VI: BANK RESTRUCTURING

16. An Overview of Bank Restructuring in Indonesia; 17. Indonesia's Bank Restructuring: A Practitioner's View; 18. Restructuring the Banking System: Indonesia's Challenge, by Farid Harianto, Gunarni Soeworo, Sri Adiningsih,

authors

SECTION VII: CORPORATE DEBT RESTRUCTURING

19. Indonesia's Corporate Debt: The Role of the Jakarta Initiative Task Force; 20. Corporate Debt Restructuring, by Jusuf Anwar, Franky Widjaja,

authors

SECTION VIII: TRADE, MANUFACTURING, AGRICULTURE, AND SMEs

21. The Crisis and Agriculture Policy; 22. Industrial Policy for Indonesia, by H S Dillon, Faisal Basri,

authors

SECTION IX: PRINCIPLES FOR STABILIZATION AND REFORM