ASEAN-U.S. Relations: What Are the Talking Points?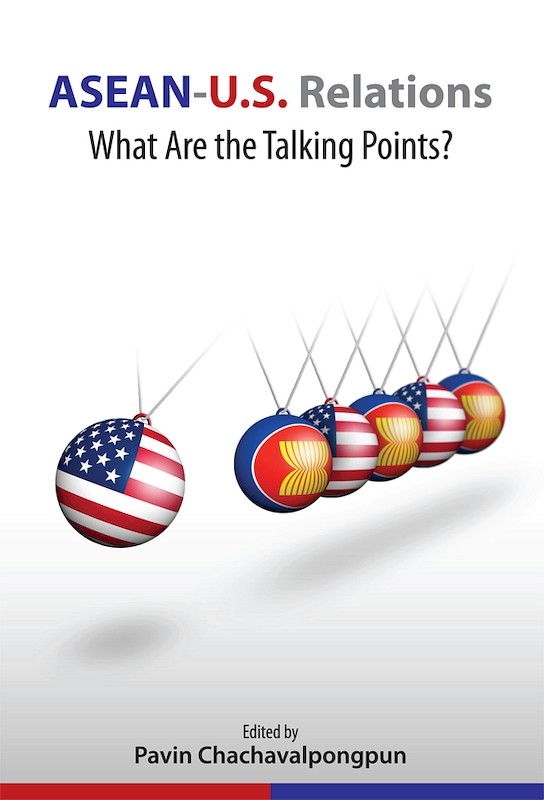 Date of publication:
2011
Publisher:
Institute of Southeast Asian Studies

PDF is available
Review
"Contributors to this volume include ambassadors, ex-diplomats, and senior research fellows who have presented their views and opinions on ASEAN-US relations in a coherent perspective, although with minute differences. In all there are eleven contributors who offer fresh perspectives on ASEAN-US multiple ties. A common theme that runs through the entire volume is the salience and implications of US-ASEAN relations for regional security, stability and development. In brief, the book is of great topical importance. Its value would have certainly much increased had the ASEAN-US ties been discussed more comprehensively and examined more analytically, excepting two or three papers. Despite this shortcoming, the volume offers fresh insights into and perspectives on the dynamics of the ASEAN-US relationship. The book would be immensely useful for public policy elites, research scholars and students who have interest in the region" (East Asian Integration Studies).


About the publication
"This book entitled ASEAN-U.S. Relations: What Are the Talking Points? is a result of a workshop organized by the ASEAN Studies Centre of the Institute of Southeast Asian Studies. The workshop was timely then, as the two sides, all of ASEAN, and the United States held their first-ever summit in Singapore in November 2009, heralding a new era of renewed engagement. The United States is very important for ASEAN, as a guarantor of regional stability and a vast market for ASEAN products. At the same time, ASEAN has gained more public attention from the United States, particularly since the advent of the Obama administration. This publication will serve as a reminder that ASEAN and the United States have shared many benefits as well as concerns for many years. Their continued engagement will undoubtedly ensure regional peace and order. I highly recommend this book to those who are interested in ASEANs external relations."
—Professor Charnvit Kasetsiri
Former Rector of Thammasat University
and Visiting Professorial Fellow, ISEAS
"Much has been made in the last few years of Washington's 're-engagement' with ASEAN, warmer ties with several Southeast Asian states, and the review of U.S. policy towards Myanmar. What explains this change and where are U.S.-ASEAN ties headed in the future? This timely collection of short essays and speeches by eleven leading academics and senior officials provides valuable background to what it calls a 'new era' in U.S. policy and thoughtfully explores where future challenges and opportunities might lie. The chapters are practically focused and forward looking, offering critical perspectives as well as policy recommendations. Covering security issues, aid, Myanmar, the South China Sea, and the evolving U.S. role in regional institutions, ASEAN-U.S. Relations: What Are the Talking Points? will be essential reading for anyone wanting to understand the changing dynamics of American policy in Southeast Asia."
—Dr David Capie
Senior Lecturer in International Relations
Victoria University of Wellington, New Zealand
Contents
ASEAN-U.S. Relations: What Are the Talking Points?
[Whole Publication, ISBN: 9789814311762]

OVERVIEW

4. The United States, Russia to be Part of East Asia Summit, by Rodolfo C Severino,

author

QUINTESSENTIAL ISSUES

6. A New Era in the Long-standing U.S.-ASEAN Relationship, by Scot Marciel,

author

7. Maritime Security in Southeast Asia and the United States, by Ian Storey,

author

9. United States-China Relations, by Bo Zhiyue,

author

10. Shift in U.S. Policy towards Myanmar, by Myint Soe,

author