ASEAN-U.S. Economic Relations: Changes in the Economic Environment and Opportunities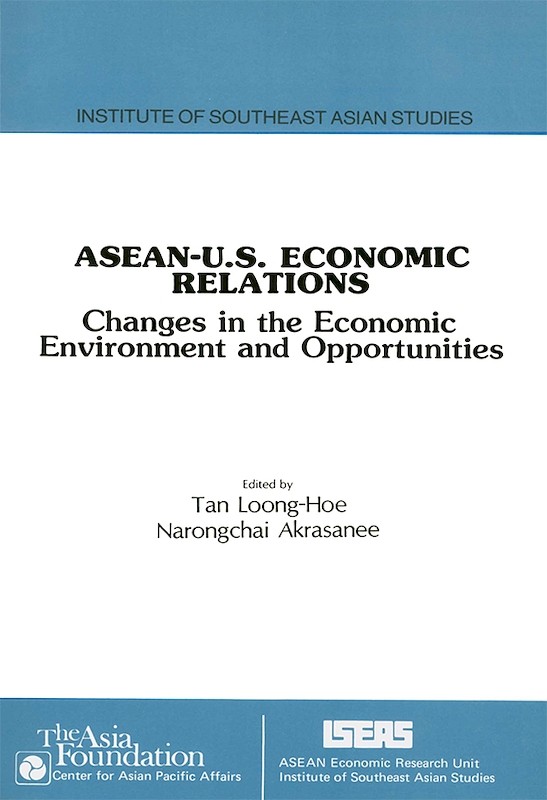 Date of publication:
1988
Publisher:
Institute of Southeast Asian Studies
About the publication
The volume is divided into four parts. Part I considers the broad trends in the recent economic performances of the United States and the problem of increasing protectionism. Part II analyses the structural adjustments in both the United States and the developing countries in ASEAN. Part III provides analyses of U.S.ASEAN trade in services from both the U.S. and ASEAN perspectives.
Co-publication: Institute of Southeast Asian Studies
Institute of Southeast Asian Studies
Contents
ASEAN-U.S. Economic Relations: Changes in the Economic Environment and Opportunities
[Whole Publication, ISBN: 9789814376921]

PART I: ECONOMIC TRENDS

1. Economic Trends in the United States & their Implications for ASEAN, by Lawrence B. Krause,

author

PART II: STRUCTURAL ADJUSTMENTS

4. What Kind of Structural Adjustment Policies for US Trade Difficulties?, by Wing Thye Woo,

author

PART III: TRADE IN SERVICES

5. ASEAN-US Trade in Services: An ASEAN Perspective, by Lee (Tsao) Yuan,

author

PART IV: ROLE OF PRIVATE SECTOR