International Relations in Southeast Asia: The Struggle for Autonomy (Second Edition)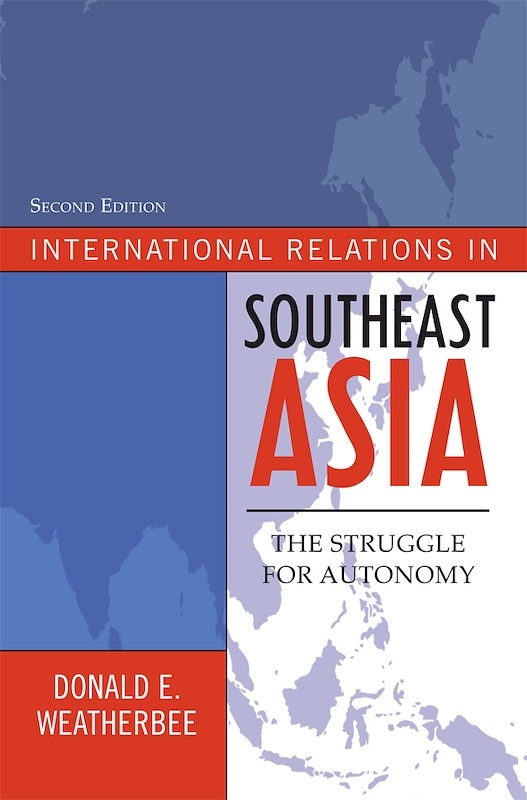 Date of publication:
2010
Publisher:
Rowman & Littlefield Publishers Inc.
About the publication
This fully revised and updated edition of Donald Weatherbee's widely praised text offers a clear and comprehensive introduction to the international relations of contemporary Southeast Asia. The author analyzes the Southeast Asian states' efforts to adapt to a regional international environment that is characterized by the security demands of the war on terrorism; the economic demands of globalism; and the political demands of nontraditional issues such as democracy, human rights, the environment, and gender. These shifting dynamics take place in a broader framework of diminished U.S. power and enhanced Chinese influence that could well undermine Southeast Asia's autonomy. An invaluable guide to the region, this balanced and lucid work will be an essential text for courses on Southeast Asia and on the international relations of the Asia-Pacific.
"Donald Weatherbee, an eminent scholar on Southeast Asia, has updated his superb volume on the region's international relations. The book blends analysis from different fields to provide a comprehensive view of Southeast Asia's problems and prospects. His encyclopedic knowledge of the region and incisive approach combine to yield a vital resource for both generalists and specialists."
David B. H. Denoon, New York University
Praise for the First Edition
"Veteran Southeast Asia specialist Weatherbee has written an insightful and informative study of the interactions of the peoples of Southeast Asia, both historically and today. The work is both an excellent introduction to the complex story of the region and a useful reference volume for specialists."
Foreign Affairs
"[Weatherbee's] analyses are clear, insightful, thorough, and persuasive. His new textbook exemplifies these qualities and should be required reading for all those who deem themselves specialists [A] splendid contribution to the study of Southeast Asia."
Journal of Asian Studies
Co-publication: Rowman & Littlefield Publishers Inc.
Rowman & Littlefield Publishers Inc.