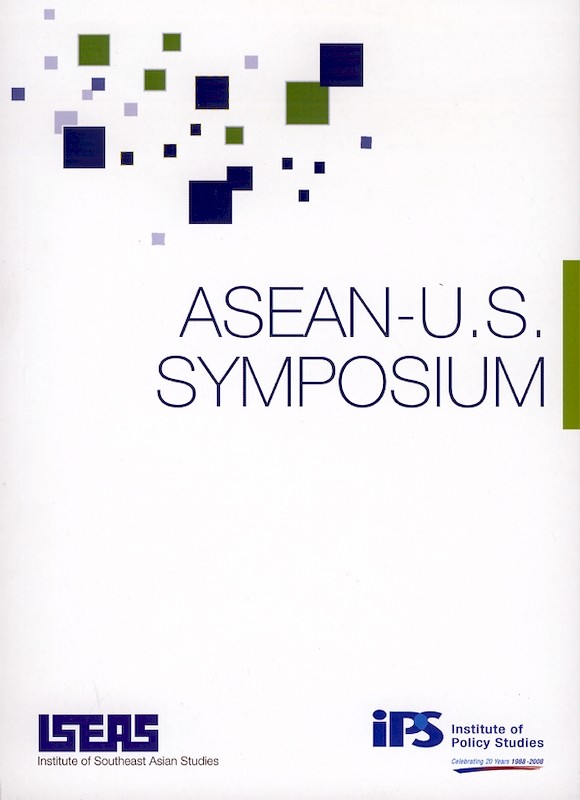 Date of publication:
2008

PDF is available
About the publication
In October 2007, a group of distinguished thinkers from ASEAN and the United States gathered in Singapore for the ASEAN-U.S. Symposium. The objectives of the Symposium were to take stock of ASEAN's many achievements over the last three decades and tobrainstorm new ideas that would elevate the ASEAN-U.S. relationship to a new peak. The Symposium addressed three main themes, namely, ASEAN at forty: Achievements and new vision; Understanding the strategic landscape and regional architecture: The role of the United States in ASEAN; and Opportunities for cooperation between ASEAN and the United States and the pursuit of peace, stability, and prosperity.






Contents
ASEAN-U.S. Symposium
[Whole Publication, ISBN: 9789812308597]