Australia's Foreign Economic Policy and ASEAN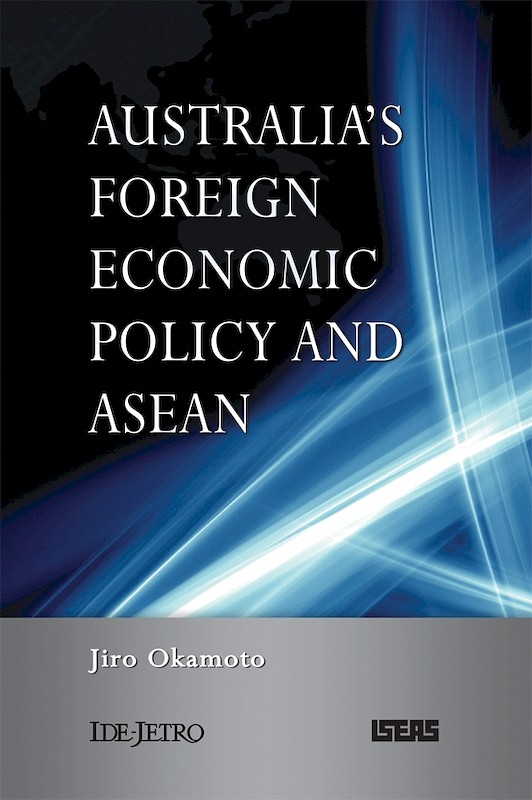 Date of publication:
2010
Publisher:
ISEAS / IDE-JETRO
Reviews
"[This] is a very good analysis of the relationship between various domestic actors and the evolution of domestic and international economic activity. For students who wish to gain a grasp of the evolution of Australian economic policy in the post-war period and the forces that drove it, this is a good place to start. It is important to recognise that politics makes a difference when it comes to economic policy and restructuring; this book provides a useful lens through which to observe such processes. For those interested in the detail, there are chapters on the origins of ASEAN and relations with Australia and a useful chapter on 'Asia-Pacific regionalist strategies'. There is also a chapter on the AFTA-CER dialogue which, while informative, is definitely one for the specialist. More engaging and original is the discussion of the role of the 'bilateralists' who shaped policy in the Howard era. This book does plug the proverbial gap in the literature and offers a good introduction to a neglected area of study" (Asian-Pacific Economic Literature).
About the publication
In this book, Jiro Okamoto explores the development of Australia's foreign economic policy towards ASEAN. He examines in detail decisive factors such as changes in the international and regional environment and the replacement of a dominant policy coalition with another in Australia's domestic policy process. His analysis shows that the shifts in Australia's ASEAN policy have not only closely reflected changes in Australia's overall foreign economic policy orientation, but that Australia's ASEAN policy strongly drove the change at key junctures. His work also offers important insights into the prospect of an "inclusive" economic integration process in East Asia. Although Australia's foreign economic policy has been an important element in regional economic cooperation, its inclusion in the East Asian integration process still remains ambiguous.
Co-publication: ISEAS / IDE-JETRO
ISEAS / IDE-JETRO
Contents
Australia's Foreign Economic Policy and ASEAN
[Whole Publication, ISBN: 9789812309754]

2. An Analytical Framework

3. State-Society Coalitions and Australia's Foreign Economic Policy

4. Australia and the Formation of ASEAN

5. The Trade Liberalizers and Asia-Pacific Regionalist Strategies

6. The Development of ASEAN Regionalism and the AFTA-CER Linkage Dialogue

7. The Bilateralists and their ASEAN Policy