Living the Information Society in Asia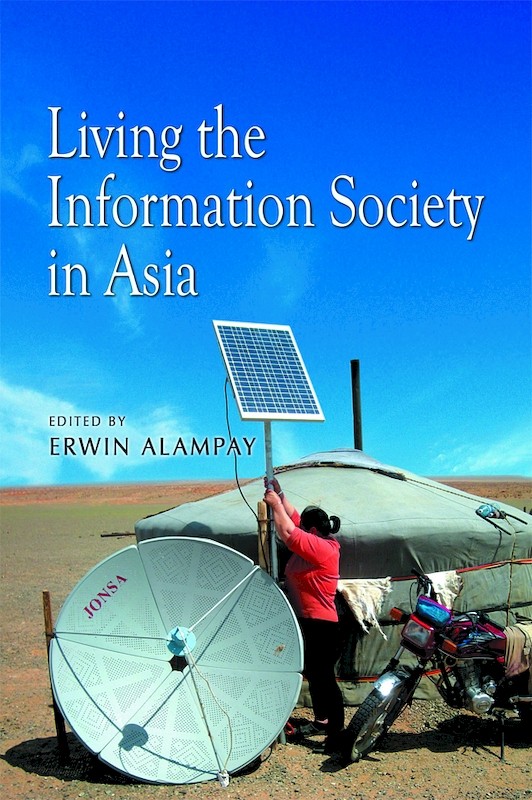 Date of publication:
2009
About the publication
Undeniably, Asian societies are in a period of transition, when people are learning to live with new information and communication technologies (ICTs) - whether in commerce, government or development work.
Living the Information Society in Asia describes the interaction of people and new ICTs as the technologies seep into everyday life, such as how mobile phones forge relationships among families separated by migration, how camera phones threaten personal space, how cultural identities are strengthened in call centres, and how religion is incorporated into the new communication technologies people use.
Living the Information society in Asia looks at the phenomenon as it unfolds and raises the implications for policy and future research.



Co-publication: ISEAS / IDRC
ISEAS / IDRC
Contents
Living the Information Society in Asia
[Whole Publication, ISBN: 9789812309099]

Preliminary pages with Introduction by Erwin Alampay

1. What Would Durkheim Have Thought? Living in (and with) the Information Society, by Rich Ling,

author

2. What Is a Mobile Phone Relationship?, by Daniel Miller,

author

3. Technologies of Transformation: The End of the Social or the Birth of the Cyber Network?, by Raul Pertierra,

author

4. Becoming Mobile in Contemporary Urban China: How Increasing ICT Usage Is Reformulating the Spatial Dimension of Sociability, by Jean-Francois Doulet, Shang Dan,

authors

5. Mobile Religiosity in Indonesia: Mobilized Islam, Islamized Mobility and the Potential of Islamic Techno Nationalism, by Bart Barendregt,

author

6. Moral Panics and Mobile Phones: The Cultural Politics of New Media Modernity in India, by Gopalan Ravindran,

author

8. Life and Death in the Chinese Informational City: The Challenges of Working-Class ICTs and the Information Have-less, by Jack Linchuan Qiu,

author

9. Institutional Responses to GIS Adoption for RPTA in Local Governments, by Jocelyn C Cuaresma,

author

10. Customer Acquisition among Small and Informal Businesses in Urban India: Comparing Face-to-Face and Mediated Channels, by Jonathan Donner,

author

11. The View from the Other Side: The Impact of Business Process Outsourcing on the Well-being and Identity of Filipino Call Centre Workers, by Ma Regina M Hechanova,

author