Linking Research to Practice: Strengthening ICT for Development Research Capacity in Asia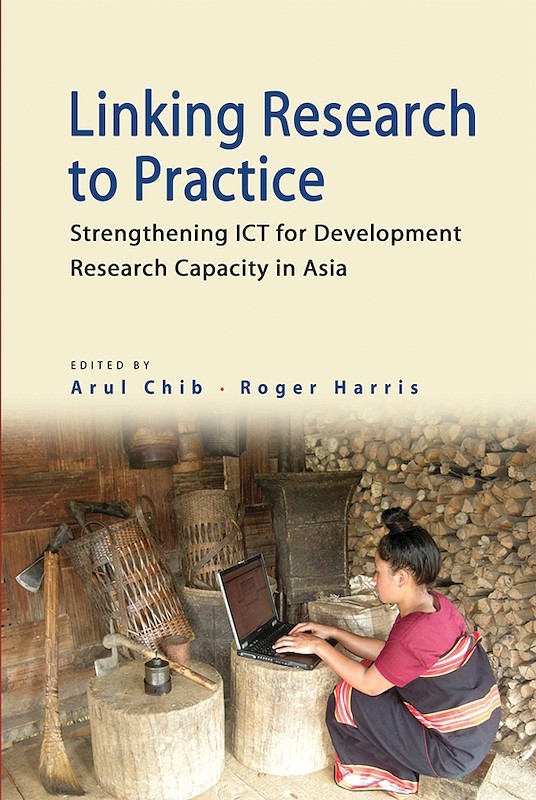 Date of publication:
2012
Publisher:
Institute of Southeast Asian Studies
About the publication
Information and communication technologies have long promised to provide quality education, improve healthcare, allow open government, and solve environmental issues. To realize this potential and influence policy-making and programme design, the Singapore Internet Research Centre, supported by the IDRC, created an innovative research capacity-building programme, SIRCA. The programme supports interdisciplinary ICTD research through the nurturing of research relationships. By bringing together experienced mentors with deserving early-career Asian researchers in an intellectually stimulating environment, SIRCA has fostered a cohort of talent capable of generating the rigorous scientific evidence needed. Their stories, and reflections upon the programme, are told here. If ever it needed demonstrating that ICTs are an indispensible tool for developing an information society rather than a reward for achieving it, then the SIRCA programme has achieved that.
Contents
Linking Research to Practice: Strengthening ICT for Development Research Capacity in Asia
[Whole Publication, ISBN: 9789814380010]

SECTION I: MANAGEMENT PERSPECTIVES: INSIDERS THOUGHTS ON THE PROGRAMME

4. Primary Investigator and Mentor Perspectives of SIRCA, by Ann Mizumoto,

author

SECTION II: RESEARCH PERSPECTIVES: THEORETICAL REFLECTIONS BY EXPERTS

5. ICTD Praxis: Bridging Theory and Practice, by Alexander Bukh,

author

6. Messy Methods for ICT4D Research

SECTION III: RESEARCH OUTPUTS

12. Integrating Digital and Human Data Sources for Environmental Planning and Climate Change Adaptation: From Research to Practice in Central Vietnam, by Pham Huu Ty, Richard Heeks, Huynh Van Chuong,

authors

13. The Challenge of Working Across Contexts and Domains: Mobile Health Education in Rural Cambodia, by John Traxler,

author

SECTION IV: SYNTHESIS AND CONCLUSION