Legacy of Engagement in Southeast Asia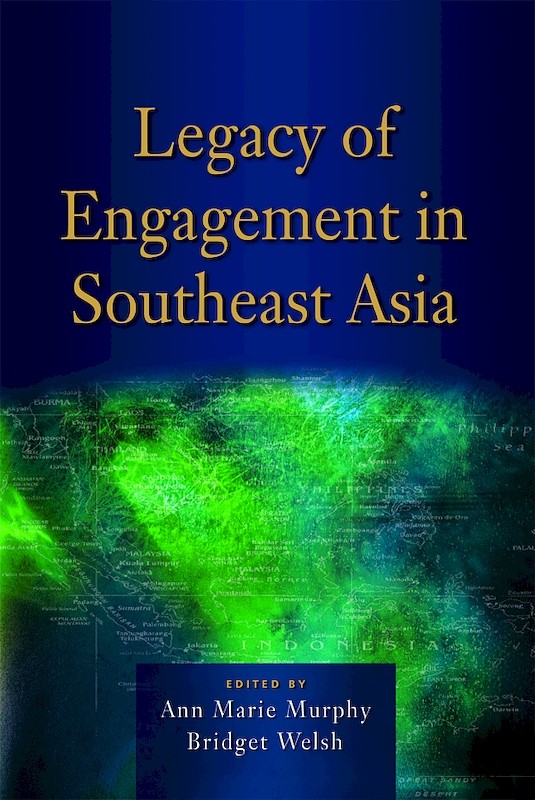 Date of publication:
2008
Publisher:
Institute of Southeast Asian Studies

Ebook is available
About the publication
This rich collection of essays explores the dramatic political, economic, and social transformations in Southeast Asia since 1945. Academics and practitioners trace three themes transformations within Southeast Asian countries, the actors and processes that contributed to these changes, and new dynamics in foreign relations. These diachronic essays examine how engagement among Southeast Asians and between regional and outside actors have affected patterns of democracy, development, and international relations. By looking back to understand the contemporary political and economic landscape of Southeast Asia, these essays shed light on how modern Southeast Asia has evolved. Special focus centres on U.S. engagement with the region, by both governmental and non-governmental organizations. Through its macrohistorical synthesis of changes in the region over time, this book offers an accessible lens to understand contemporary Southeast Asia.




Contents
Legacy of Engagement in Southeast Asia
[Whole Publication, ISBN: 9789812307712]

A LEGACY OF ENGAGEMENT: TRANSFORMATIONS IN SOUTHEAST ASIA
A REGION TRANSFORMED: DEVELOPMENT, DEMOCRACY AND REFORM IN SOUTHEAST ASIA

2. Unexpected Trajectories and Connections: Regime Change, Democratization and Development in Southeast Asia, by Bridget Welsh,

author

3. Vietnam's Transformations: War, Development and Reform, by Frederick Brown,

author

4. The Philippines' Underperformance in Comparative Perspective: Past Divergence ... Future Convergence?, by David Timberman,

author

5. Developemental Success? Economic Transformations in Indonesia, by Hadi Soesastro,

author

TRANSFORMING RELATIONSHIPS: INTERNATIONAL AID, NGOS AND ACTORS IN SOUTHEAST ASIA

6. The Ford Foundation in Southeast Asia: Continuity and Change, by Peter F Geithner ,

author

7. The Transformative Role of Japan's Official Development Assistance: An Economic Partnership with Southeast Asia, by Hugh T Patrick,

author

8. International Aid and Political Change in Southeast Asia, by Annette M Clear,

author

RELATIONSHIPS TRANSFORMED

9. United States Relations with Southeast Asia: The Legacy of Policy Changes, by Ann Marie Murphy,

author

10. The Evolving Relationship Between China and Southeast Asia, by Michael R Chambers,

author

11. The United States and Indonesia: Personal Reflections, by Edward Masters,

author