Taking Southeast Asia to Market: Commodities, Nature and People in the Neoliberal Age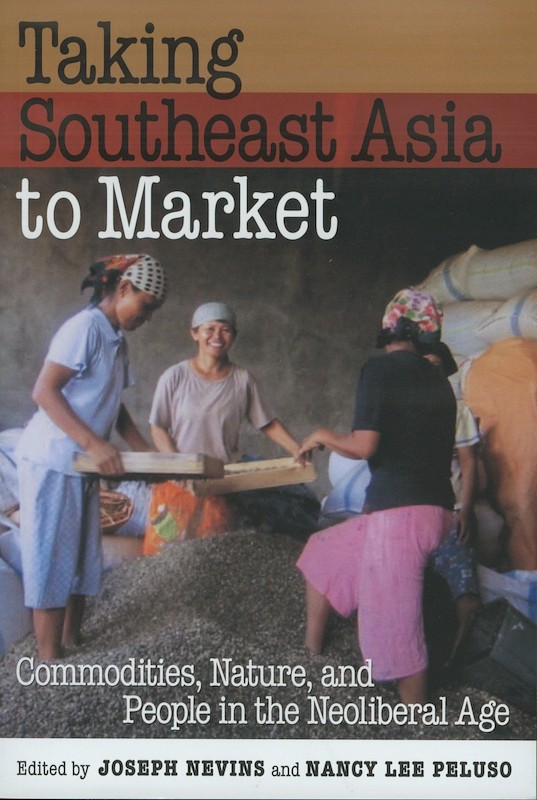 Date of publication:
2009
About the publication
As one leans on a lovely Indonesian table, slips into a stylish T-shirt, sips a rare arabica coffee, or munches on delicious shrimp, one is in the new circuits of Southeast Asian economies. Most U.S readers have largely forgotten about this region and hear of it mainly in references to the Vietnam War or threatened tigers. But the region has reconfigured itself, its politics and its economies in highly complex, often unpredictable ways under this round of neoliberal globalization. Taking Southeast Asia to Market does a superior job of showing how globalization is mediated by local institutions and actors. This is a useful and definitive collection on politics, socionatures and globalization.
Taking Southeast Asia to Market is a timely theoretical intervention in political ecology, but it is more, too: a sparkling set of reflections on the social production of nature, as well as on nature's products and their transformations. Ranging from jewel mining in Burma to the market for live seafood in Hong Kong and from Islamic spiritual training for factory workers in Indonesia to mushroom hunters in the Pacific Northwest, these essays never fail to exceed expectations. This is the kind of productive suprise that one finds the best ethnographic writing and which is the source of much entnography's power.

Published by Strategic Information and Research Development Center (SIRD), Malaysia. Available for distribution from ISEAS for customers in East and Southeast Asia.



Co-publication: SIRD
Strategic Information & Research Devt Centre