Divinity and Diversity: A Hindu Revitalization Movement in Malaysia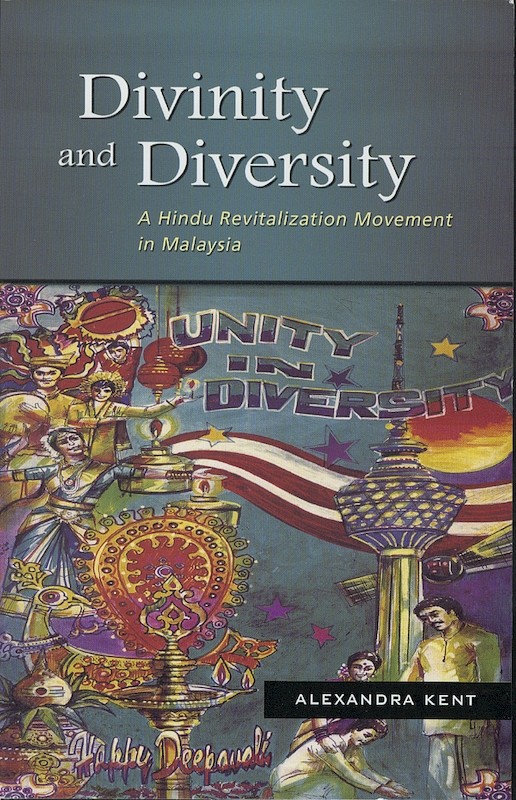 Date of publication:
2007
Publisher:
Institute of Southeast Asian Studies / NIAS Press
About the publication
This book looks closely at the Malaysian following of the contemporary Indian godman, Sathya Sai Baba, a neo-Hindu guru famed for his miracle-working. The "911" attacks on the United States and subsequent "war on terrorism" have brought a discussion of transnational "religious" networks onto centre stage. While the Sai Baba movement has no militaristic ideology, it may - like any other such movement - ultimately call into question the sovereignty of the nation state. Today, then, issues of faith and devotion are more urgent than ever in the interfaces between diverse world-views, not only at local and national levels but, increasingly, at the global level as well.







Co-publication: Institute of Southeast Asian Studies / NIAS Press
Institute of Southeast Asian Studies / NIAS Press
Contents
Divinity and Diversity: A Hindu Revitalization Movement in Malaysia
[Whole Publication, ISBN: 9789812307460]

Introduction: Modernity, Tolerance and Ambiguity

1. The Approach to Modernity in Malaysia

2. The Miracle Man and His Mission

3. The Sathya Sai Baba Organization in Malaysia

4. Showing Faith in the Nation

5. Healing Bodies of Thought