Malaysia: Islam, Society and Politics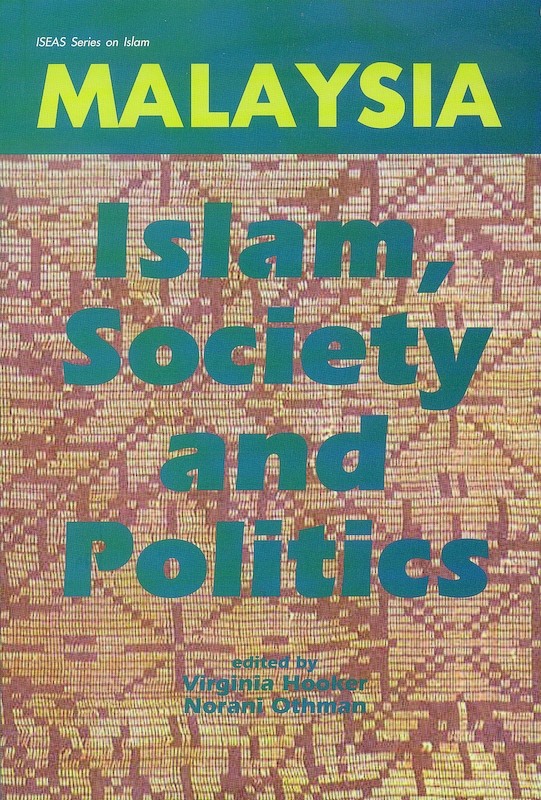 Date of publication:
2003
Reviews
"This book provides evidence of the continuing excellent quality of scholarly research focusing on various manifestations of political Islam in the Southeast Asian region" (
Aseasuk News
).
"This book constitutes an important contribution to studies on Malaysian politics, especially in understanding the prevailing complexity of political and religious articulations in relation to the ideological frameworks of the nation-state's leaders. Many chapters forefront the tensions existing not just between UMNO and PAS but, more interestingly, between the elite and those at the grass-roots level, between universalism and particularism, and between traditional and modern ways of defining what it really means to be a Malay in Malaysia" (http://kyotoreview.cseas.kyoto-u.ac.jp).
About the publication
This collection of essays has been prepared as a tribute to Clive S. Kessler, Professor of Sociology at the University of New South Wales for over twenty years and a member of staff of the London School of Economics and Political Science, University of London, and the Barnard College, Columbia University, New York.

Written by colleagues and graduate students, the essays are divided into three sections: Islam, Society and Politics. They focus on Professor Kessler's analyses of Malaysia. Each essay draws on aspects of his published research, taking his insights as points of departure for new studies. Professor Kessler's ideas and observations are thus extended, complemented and updated in ways which emphasize the depth and extent of his influence on contemporary research on Malaysia.



Contents
Malaysia: Islam, Society and Politics

2. Malaysia: Still "Islam and Politics" But Now Enmeshed in a Global Web, by Virginia Hooker,

author

I: ISLAM

3. Social Science Approaches to Understanding Religious Practice: The Special Case of the Hajj, by William Roff,

author

4. Politics of Syariah Reform: The Making of the State Religio-Legal Apparatus, by Kikue Hamayotsu,

author

5. Submission to Allah? The Kelantan Syariah Criminal Code (II) 1993, by M Barry Hooker,

author

II: SOCIETY

6. The Malay World: The Concept of Malay Studies and National Identity Formation, by Shamsul A B,

author

7. (Re)Framing Women's Rights Claims in Malaysia, by Maila Stivens,

author

8. Islam, Modernity, and the Popular in Malaysia, by Joel S Kahn,

author

III: POLITICS

9. How "Traditional" is the Malaysian Monarchy, by Anthony Milner,

author

10. The Localization of Islamist Discourse in the Tafsir of Tuan Guru Nik Aziz Nik Mat, Murshid'ul Am of PAS, by Farish A Noor,

author

11. The PAS-BN Conflict in the 1990s: Islamism and Modernity, by Amrita Malhi,

author

CONCLUSION

12. The Way Forward: Social Science and Malaysia in the Twenty-first Century, by Virginia Hooker,

author