Michael Leifer: Selected Works on Southeast Asia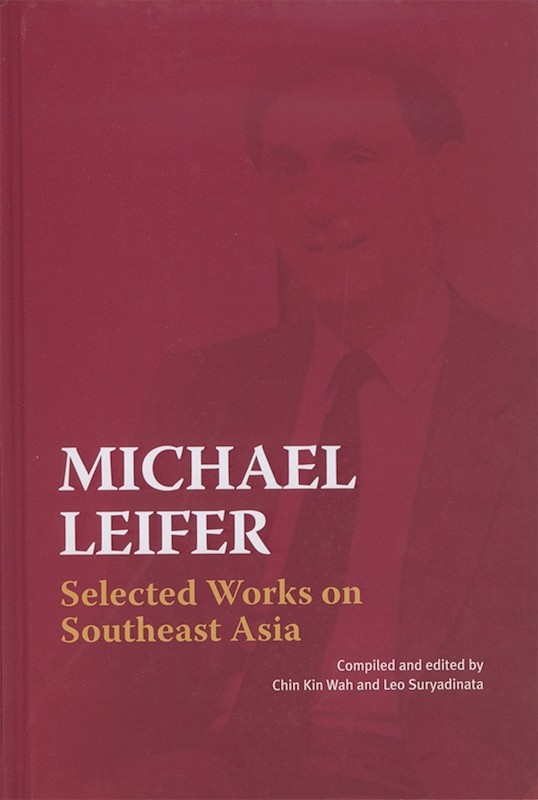 Date of publication:
2005
Publisher:
Institute of Southeast Asian Studies

Ebook is available
Review
"In compiling and publishing this volume, the Institute of Southeast Asian Studies in Singapore has produced a worthy -- and useful -- memorial to Michael Leifer's work on the region. Chin Kin Wah and Leo Suryadinata have collated and in many cases sensitively abridged more than 60 of Leifer's articles, originally published in diverse forms ranging from scholarly articles and monographs to op-ed pieces in newspapers, providing samples from across the full range of his writing in Southeast Asia. They have also added value by providing useful critical introductions to the book's 10 sections, which cover aspects of Southeast Asian international relations (categorised thematically) and domestic politics (grouped in national sections). A particularly useful comprehensive, 28-page bibliography of Leifer's writings is appended (Aseasuk News).
About the publication
Michael Leifer who died in 2001 was undisputedly the doyen of Southeast Asian Studies. He has left behind a very rich legacy of works on the Southeast Asian region — ASEAN, regional order and conflict, great power policies towards the region, maritime security in Southeast Asia, and studies of the domestic policies of individual Southeast Asian countries. He also addressed broader thematic issues such as nationalism and revolution in Southeast Asia, the decolonization process, and balance of power in the region.
Much of Michael Leifer's work on the region has an enduring quality, which will have resonance and relevance to students and later generations of scholars and researchers. Considering the depth and extensive reach of his work on Southeast Asia, this volume of his selected works will capture the encyclopaedic range of his expertise on the region. This book is the first of its kind.









Contents
Michael Leifer: Selected Works on Southeast Asia
[Whole Publication, ISBN: 9789812305411]

Preliminary pages with Foreword by Wang Gungwu

INTRODUCING SOUTHEAST ASIA

INTRODUCING SOUTHEAST ASIA

PART I: INTERNATIONAL RELATIONS
Southeast Asia: Conflict and Co-operation
ASEAN and Regional Order
The Cambodia Conflict
External Actors and Southeast Asia

EXTERNAL ACTORS AND SOUTHEAST ASIA

Between Regions: ASEAN and the EC/EU

BETWEEN REGIONS: ASEAN AND THE EC/EU

Security and Order: The Maritime Dimension

SECURITY AND ORDER: THE MARITIME DIMENSION

PART II: DOMESTIC POLITICS AND FOREIGN POLICIES

PART II: DOMESTIC POLITICS AND FOREIGN POLICIES, by Leo Suryadinata,

author

Cambodia
Malaysia
Singapore
Indonesia
Vietnam, Brunei, the Philippines, and Thailand

VIETNAM, BRUNEI, THE PHILIPPINES, AND THAILAND