Indonesian Syariah: Defining a National School of Islamic Law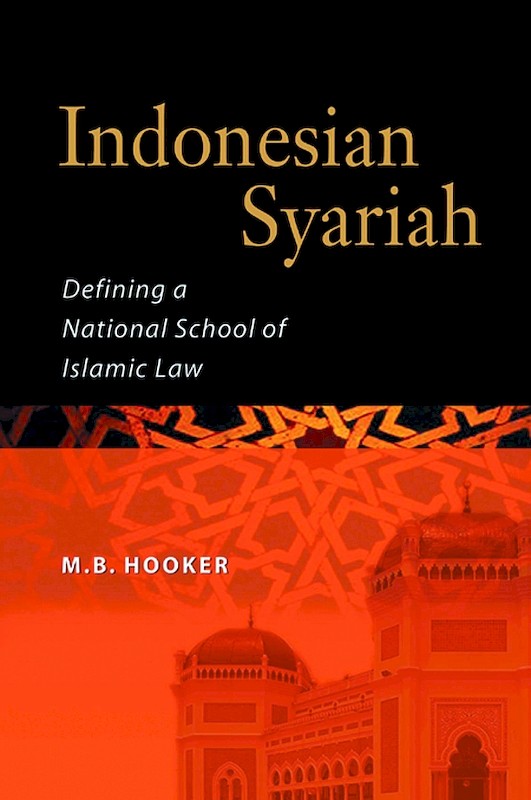 Date of publication:
2008
Publisher:
Institute of Southeast Asian Studies

PDF is available
Review
"M.B. Hooker's Indonesian Syariah is a big book, both in ambition and achievement. The author of one of the most important historical studies of Islam in Southeast Asia ever written, Hooker is a specialist of Islamic law and jurisprudence (fiqh). Like many scholars of the law, he approaches his topic, not sociologically, but by listening to argumentation, logic, and reference. In entitling his book Indonesian Syariah, Hooker no doubt intended to be a bit provocative. So the title's evocation of an Indonesian variant of Islamic law is not a defiant deconstruction, but a reminder that the meanings of God's law always emerge out of dialogue with local circumstances" (Indonesia).
About the publication
The creation of a national school of Islamic law in Indonesia has been on the legal agenda for the past fifty years. This book is a summary of what has been achieved. The material shows us a complex range of references for syariah. These include the formal structures of a "new fiqh", philosophies of law, transmissions of syariah through tertiary curricula and the Friday sermon in mosques, a bureaucratic form for conducting the Hajj, and contemporary debates on syariah values as expressions of public morality. Together these references indicate just how elusive the meaning of syariah has become in contemporary Indonesia.


Contents
Indonesian Syariah: Defining a National School of Islamic Law
[Whole Publication, ISBN: 9789812308030]

1. Syariah in the State: The New Fiqh

2. Syariah Philosophies: From God to Man and Back Again?

3. Learning Syariah: The National and Regional Curricula

4. The Public Transmission of Syariah: The Friday Sermon

5. Syariah in the Bureaucracy: The Department of Religion and the Hajj

6. Syariah Values in the Regions: A New Ijtihad for a "Sick Society"

7. Epilogue: Syariah on the Edge