Imagining Asia(s): Networks, Actors, Sites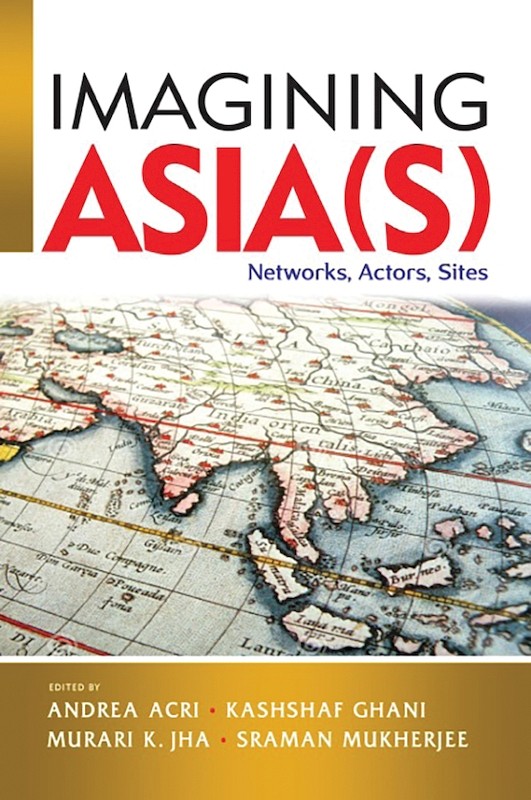 Date of publication:
2019
Publisher:
ISEAS – Yusof Ishak Institute

PDF is available
About the publication
As a continent lying to the east of Europe, Asia has been malleable to different spatial and temporal imaginations and politics. Recent scholarship has highlighted how the seemingly self-contained regional configurations of West and Central Asia, South and Southeast Asia, and East Asia carved by the Area Studies paradigm reflect changing (geo)political and economic interests than historical or cultural roots.
This volume advances the question as to what Asia is, and as to whether there existed one or many Asia(s). It seeks to explore Asian societies as interconnected formations through trajectories/networks of circulation of people, ideas, and objects in the longue durée. Moving beyond the divides of Area Studies scholarship and the arbitrary borders set by late colonial empires and the rise of post-colonial nation-states, this volume maps critically the configuration of contact zones in which mobile bodies, minds, and cultures interact to foster new images, identities, and imaginations of Asia.
Contents
PART I: CONCEPTUALIZING THE REGION: PAST AND PRESENT

1. Locating Asia, Arresting Asia: Grappling with"The Epistemology that Kills" , by Farish A Noor,

author

3. In Search of an Asian Vision: The Asian RelationsConference of 1947 , by Gopa Sabharwal,

author

PART II: CONCEPTUALIZING ASIA THROUGH THE PRISM OF EUROPE

4. In Pursuit of Knowledge from Asia: François Valentijn on the Hindu Social Divisions in the Coromandel Region, c. Seventeenth–Eighteenth Century , by Murari K Jha,

author

5. British Romantic Poetics and the Idea of Asia , by Anjana Sharma,

author

PART III: NETWORKS OF KNOWLEDGE ACROSS THE INDIAN OCEAN

6. An Indian Ocean Ribat: War and Religion in Sixteenth-Century Ponnni, Malabar Coast , by Mahmood Kooria,

author

7. Travelling Spirits: Revisiting Melaka's Keramat from the Indian Ocean , by Fernando Rosa,

author

PART IV: HISTORIES AND GEOGRAPHIES OF PILGRIMAGE IN ASIA

8. Transmissions, Translations, Reconstitutions: Revisiting Geographies of Buddha Relics in the Southern Asian Worlds , by Sraman Mukherjee,

author

9. The Politics of Pilgrimage: Reception of Hajj among South Asian Muslims , by Kashshaf Ghani,

author

PART V: TRANS-LOCAL DYNAMICS AND INTRA-ASIAN CONNECTIONS ACROSS SPACE AND TIME

10. Sanskritic Buddhism as an Asian Universalism , by Iain Sinclair,

author

11. Interconnectedness and Mobility in the Middle Ages/Nowadays: From Baghdad to Chang'an and from Istanbul to Tokyo , by Federica A. Broilo ,

author

12. Connecting Networks and Orienting Space: Relocating Nguyen Cochinchina between East and Southeast Asia in the Sixteenth and Eighteenth Centuries , by Vu Duc Liem,

author

13. The Highlands of West Sumatra and their Maritime Trading Connections , by Mai Lin Tjoa-Bonatz,

author