Offshore Asia: Maritime Interactions in Eastern Asia before Steamships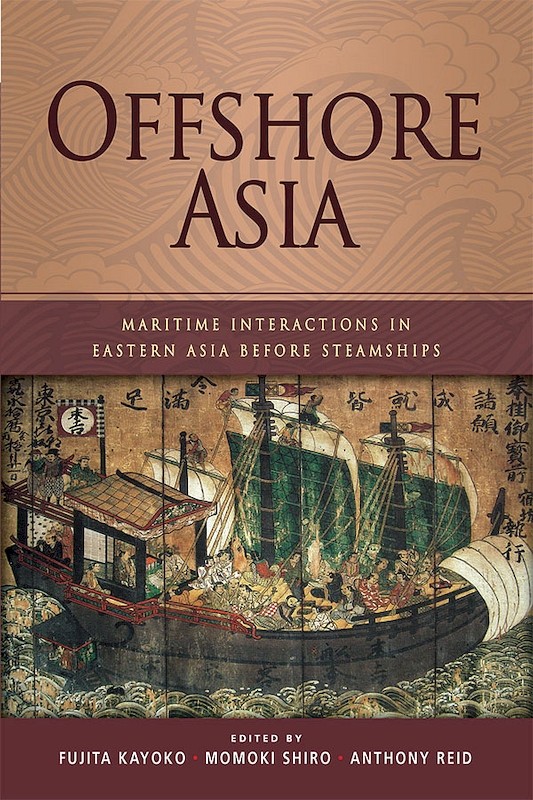 Date of publication:
2013
Publisher:
Institute of Southeast Asian Studies

Ebook is available
About the publication
This exemplary work of international collaboration takes an integral approach to the histories of Northeast and Southeast Asia, with contributions from scholars familiar with Japanese, Chinese and Korean academic discourse as well as that of English. The new scholarship represented by this volume demonstrates that the vast and growing maritime interactions between the countries of eastern Asia have long historical roots. The so-called "opening" to Western trade in the mid-nineteenth century was not the beginning of this process, as often assumed, but rather the return to a dynamic earlier pattern which had been interrupted by a phase of defensive state consolidation in the long eighteenth century. Asia cannot be understood without its "offshore" oceanic interactions as well as the continental ones.

Contents
Offshore Asia: Maritime Interactions in Eastern Asia before Steamships
[Whole Publication, ISBN: 9789814311786]

2. The Periodization of Southeast Asian History, in Comparison with that of Northeast Asia, by Momoki Shiro, Hasuda Takashi,

authors

3. Merchants, Envoys, Brokers and Pirates: Hokkien Connections in Pre-modern Maritime Asia, by James Chin,

author

4. An Asian Commercial Ecumene, 900–1300 CE, by Geoff Wade,

author

5. The Japanese Archipelago and Maritime Asia from the 9th to the 14th Centuries, by Yamauchi Shinji,

author

6. Salpetre Trade and Warfare in Early Modern Asia, by Sun Laichen,

author

7. Shaping Maritime East Asia in the 15th and 16th Centuries through Chosŏn Korea, by Kenneth R Robinson,

author

8. Shipwreck Salvage and Survivors' Repatriation Networks of the East Asian Rim in the Qing Dynasty, by Liu Shiuh-feng,

author

9. Wei Zhiyan and the Subversion of the Sakoku, by Iioka Naoko,

author

10. Metal Exports and Textile Imports of Tokugawa Japan in the 17th Century: The South Asian Connection, by Fujita Kayoko,

author

Bibliography of Works Cited