Catharsis: A Second Chance for Democracy in Malaysia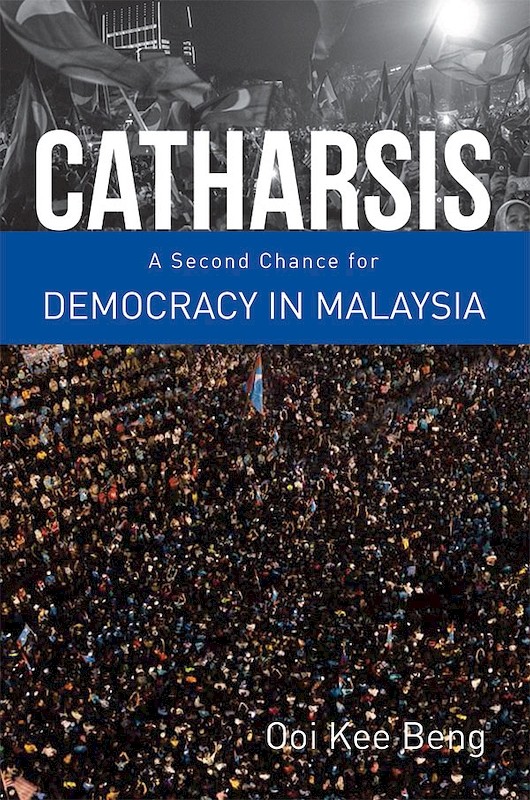 Date of publication:
2018
Publisher:
Penang Institute / ISEAS – Yusof Ishak Institute / Strategic Information and Research Development Centre

Ebook is available
Review
Jamie S. Davidson, Bijdragen Tot De Taal-, Land-En Volkenkunde, 2019.
"Ooi established himself as a foremost observer of Malaysian politics. In addition to a number of political biographies that he has penned, Ooi informs us in his all-too-brief introduction that Catharsis represents his seventh compilation of short essays. Given the magnitude of events that it covers - in essence, the lead-up to the Pakatan Harapan's monumental 2018 victory and its immediate aftermath - Catharsis could become Ooi's most consequential. At minimum, it cements Ooi's reputation as a leading public intellectual.
The weight of the book, however, lies with Ooi's recounting the rise of the opposition that finally toppled the UMNO-led behemoth in 2018. Although the original publication dates of the essays contained in this volume begin in 2013, Ooi continuously harkens to the anti-government, street protests of September 1998 amidst the Asian Financial Crisis as the critical moment that made a multi-ethnic oppositional force viable. While these Reformasi (Reform) mobilizations failed to accomplish what their counterparts had achieved in Jakarta - that is, regime change - they gave rise to a new generation of politically aware citizens and activists, imbued with a sense of duty, urgency, and purpose.

But Ooi also speculates - and here I think he is spot on - that in hindsight, winning the 2018 election and the consequent peaceful transfer of power will prove to have been the easy part.

We anticipate the publication of Ooi's subsequent compilation of essays in a few years time to tell us whether the Pakatan Harapan government delivered on its promises."
About the publication
Malaysia pulled itself back from the brink on 9 May 2018. That day the majority of its voting population decided to topple the Barisan Nasional government that had been in power for over 60 years and that had come to be seen as corrupt beyond redemption, and incompetent to boot.
Lined up against the unpopular administration of Najib Razak was a coalition led by former strongman Tun Dr Mahathir Mohamad, who at the age of 92 had decided to return to Malaysian politics to stop the rot which many believed had begun during his earlier period in power, in 1981–2003. As the oldest prime minister in world history, he is now setting about creating structure that he believes will lead to a Malaysia that will achieve the Vision 2020 that he first propounded in 1991. This vision dovetails with the ideals of the highly influential Reformasi Movement which was ignited by the sacking of his deputy, Anwar Ibrahim, in 1998.
This compilation of insightful analyses is Ooi Kee Beng's seventh, and discusses key events from the last five years leading up to 9 May 2018 and beyond. These seven books together cover the strange period we may come to know as the Inter-Mahathir Era, and the present volume discusses some of the challenges facing the new government, and the Malaysian population in general, now that the Barisan Nasional has imploded.

Co-publication: Penang Institute / ISEAS – Yusof Ishak Institute / Strategic Information and Research Development Centre
Available for distribution by ISEAS worldwide except Malaysia. For buyers in Malaysia, please visit SIRD's distributor in Malaysia, GB Gerakbudaya.
Contents
Catharsis: A Second Chance for Democracy in Malaysia
[Whole Publication, ISBN: 9789814818926], by Ooi Kee Beng,

author