Understanding Jokowi's Foreign Policy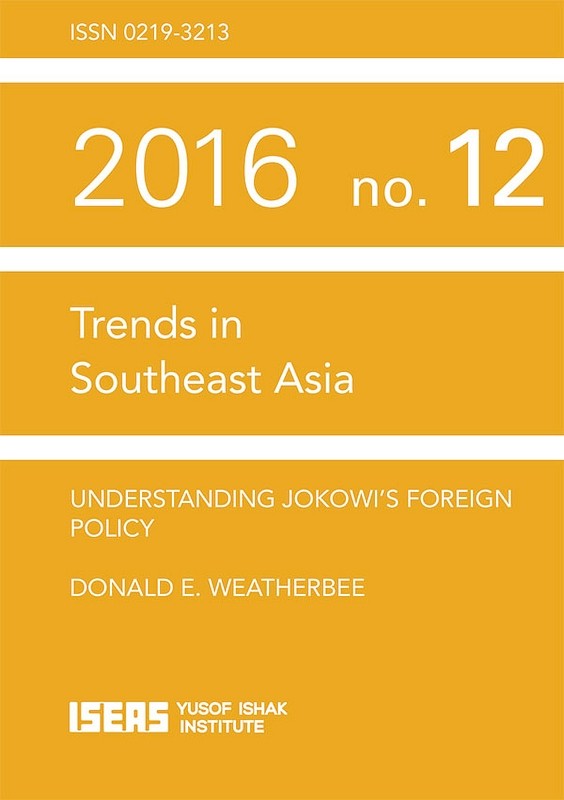 Date of publication:
2016
Publisher:
ISEAS – Yusof Ishak Institute
About the publication
The foreign policy issue in the 2014 Indonesian presidential election was the rejection by both candidates, Joko Widodo (Jokowi) and Prabowo Subianto, of President Susilo Bambang Yudhoyono's high-profile globalism. Both promised instead a foreign policy directed to the real economic and social interests of the people. This raised concerns by Indonesia's international partners that its new foreign policy would be more nationalistic and inward looking. A year and a half into Jokowi's presidency, it is possible to make a preliminary assessment of the course of Jokowi's foreign policy in relation to the goals that Jokowi the candidate set forth for Jokowi the president.
Indonesia's foreign policy under Jokowi, like his predecessor's, is that suited to a rising middle power with a claim to regional leadership. Its operating principles have been unchanged since first enunciated in 1948: "bebas dan aktif" — independent and active — shaped pragmatically to existing situations.
Jokowi revived Sukarno's trisakti ("threes pillars of the state") as the organizing principles of his presidential campaign — an Indonesia that is sovereign, economically independent, and with a strong socio-cultural identity — and these are reflected in his foreign policy. In his "Vision and Mission" manifesto for the presidential election, Jokowi listed the action agendas necessary for achieving his four foreign policy priorities. These were (a) promotion of Indonesia as an archipelagic maritime state, (b) promotion of Indonesia's middle-power regional role, (c) a new focus on the Indo-Pacific, and (d) reforming the foreign policy process.
Five critical areas in particular define Jokowi's foreign policies. These are (a) building the Global Maritime Axis, (b) economic diplomacy, (c) Indonesia's role in ASEAN, (d) navigating between China and the United States, and (e) Indonesia's role in the South China Sea.
The bedrock of Indonesian foreign policy since at least 2001 remains firm. The country continues to be a responsible, cooperative international partner sharing interest in economic growth and a peaceful, secure international order with like-minded states. However, heightened tension in the South China Sea is limiting the space for Indonesia's hedging strategy.
Contents
Understanding Jokowi's Foreign Policy
[Whole Publication, ISBN: 9789814762601], by Donald E Weatherbee,

author