Aspirations with Limitations: Indonesia's Foreign Affairs under Susilo Bambang Yudhoyono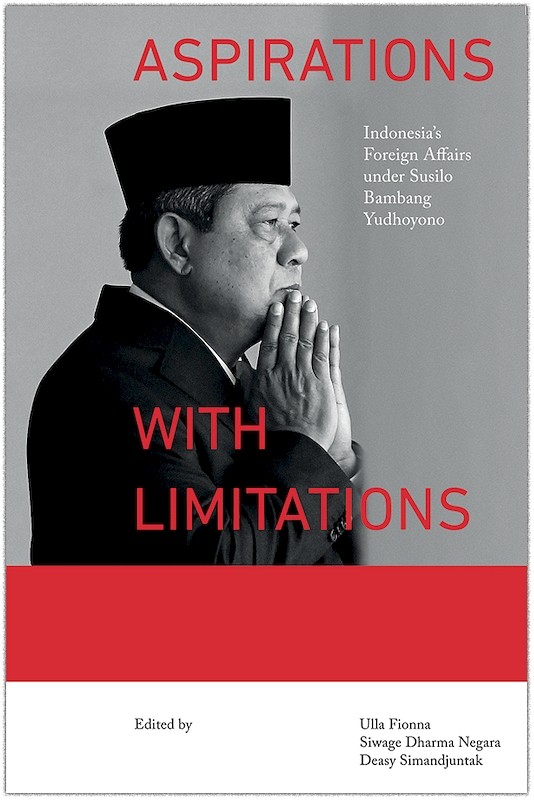 Date of publication:
2018
Publisher:
ISEAS – Yusof Ishak Institute

PDF is available
About the publication
As the first directly elected Indonesian president, Susilo Bambang Yudhoyono (SBY) served at a crucial juncture in Indonesia's history. Succeeding the three short presidencies of BJ Habibie, Abdurrahman Wahid and Megawati Sukarnoputri, his presidency had a lot to prove. While critical assessment of SBY's domestic policies have been undertaken, less attention has been paid to his foreign policy.
This volume seeks to fill this gap by examining key foreign policy issues during SBY's tenure, including bilateral relations, Indonesia's involvement in international organizations, and pivotal issues such as international labour and terrorism. The book provides an assessment of the direction of his foreign policy and management style, paying particular attention to his concerns over Indonesia's territorial integrity and sovereignty, the significance of international institutions, and Indonesia's right to lead.
Contents
2. Indonesian Foreign Policy: Waging Peace, Stability, and Prosperity, by Marty Natalegawa,

author

3. Indonesia's Diplomatic and Strategic Position under Yudhoyono, by John D Ciorciari,

author

5. First Term Right, Second Term Shy: A Review of Indonesia's Economic Links with Key Trading Partners, by Manggi Habir,

author

7. Law Enforcement, Prevention, and Deradicalization: How SBY Handled Terrorism, by Solahudin,

author

8. Drifting towards Dynamic Equilibrium: Indonesia's South China Sea Policy under Yudhoyono, by Evan A. Laksmana,

author

10. A Fair Dinkum Partnership? Australia–Indonesia Ties during the Yudhoyono Era, by Dave McRae,

author