Minding the Grassroots: Celebrating 70 Years of Sino-Indonesia Relations amid the Coronavirus Pandemic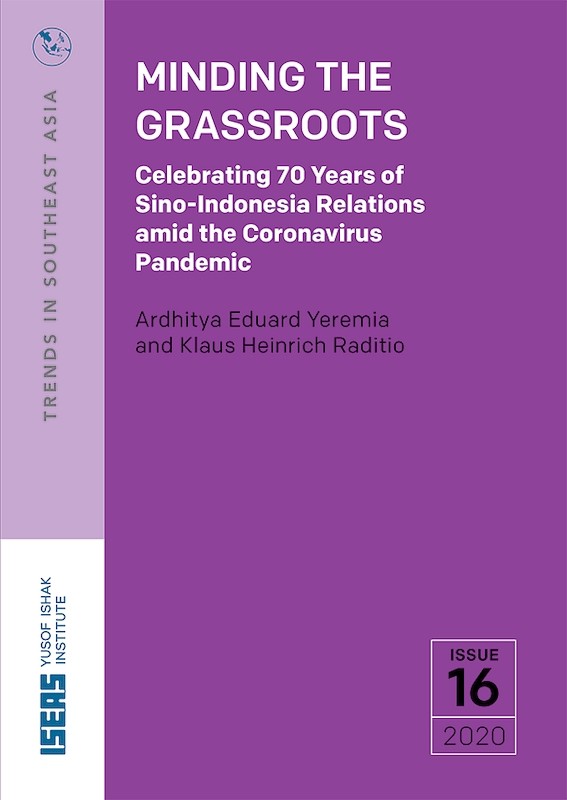 Date of publication:
2020
Publisher:
ISEAS – Yusof Ishak Institute
About the publication
The 70th anniversary of Sino-Indonesia bilateral relations is marked by issues alongside the coronavirus pandemic, such as medical cooperation, the import of Chinese workers, and confrontation in the Natuna waters.
Since the first case of coronavirus was identified in Wuhan in late December 2019, Indonesia has been generously assisting China in coping with the pandemic. In return, when the outbreak occurred in Indonesia, China also rendered support to its strategic partner.
The collaboration occurred at government-to-government (G-to-G) level (Ministry of Foreign Affairs, Ministry of Defence), business-to-business (B-to-B) level (state-owned companies and private companies), and people-to-people (P-to-P) level (ethnic Chinese associations, philanthropic institution). However, both Indonesia and China have not optimized on the P-to-P or grassroots interaction.
China's "vaccine diplomacy" is not unconditional, and Beijing may use its vaccine donations to advance its regional agenda, particularly on sensitive issues such as its claims in the South China Sea.
The import of Chinese workers into certain Indonesian regions has met with local opposition. This has been resolved with the central and the regional governments reaching an understanding that the Chinese projects will eventually benefit the local economy.
In the Natuna waters, Jakarta shows a shift in tone from confrontation (during Jokowi's first term) to moderation. Although Chinese fishing vessels are likely to continue fishing there, the Jokowi administration is likely to deliver business-as-usual responses in order to maintain cordial relations with China while not compromising on its own territorial claims.
Overall, bilateral relations on the G-to-G level are amicable and even facilitate B-to-B contacts. However, on the P-to-P level, Indonesians remain suspicious of China. Both governments need to make the common Indonesians key beneficiaries of bilateral cooperation, for example, by providing reliable vaccines to them.
Contents