Advancing Singapore-China Economic Relations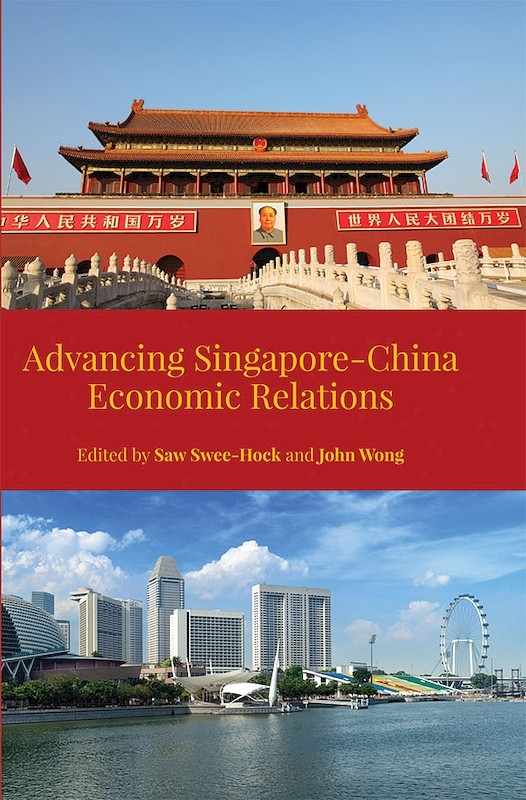 Date of publication:
2014
Publisher:
Institute of Southeast Asian Studies

Ebook is available
Review
Shee Poon Khim, Pacific Affairs Volume 88, Issue 4 (December 2015)

"This well-edited book consists of nine chapters focusing on Singapore-China economic relations since the October 1990 establishment of formal diplomatic recognition between the two countries until 2013. (....) In conclusion, the edited book in the context of economic regionalism contributes to the knowledge of the nexus between states, the economy, and markets. (....)

In terms of the structure of the book, the nine chapters are well organized and systematically presented, with the first chapter providing a solid background in understanding the evolution and development of economic ties between the two countries. Subsequent chapters touch on trade, infrastructure development, investment, and tourism, before finally concluding with education. (....)

In short, the book is highly recommended reading for its balanced and objective analyses written by specialists on Singapore-China economic relations.

About the publication
This book presents a detailed account of the development of strong and substantive economic relations that existed between Singapore and China since the time when the two countries established diplomatic ties in October 1990. The chapters provide a comprehensive discussion of the main areas of cooperation, such as the institutional framework for pursuing economic links, the Suzhou Industrial Park, the Sino-Singapore Tianjin Eco-City, investments, trade, finance, tourism and education. The economic opportunities and challenges in these economic sectors in the two countries are examined in the context of the profound political and social changes taking place in mainland China and the globalization of the world economy. The book will be invaluable to policy-makers, academics and students specializing in Chinese studies, as well as businessmen and the general public interested in seeking a greater understanding of the complex economic relations between the two nations.

Contents
Advancing Singapore-China Economic Relations
[Whole Publication, ISBN: 9789814519359], by Saw Swee-Hock, John Wong,

editors

1. Evolution of Singapore-China Economic Relations, by Saw Swee-Hock,

author

3. Suzhou Industrial Park: Going Beyond a Commercial Project, by Lye Liang Fook,

author

4. Translating Concept into Practice: Sino-Singapore Tianjin Eco-City Project, by Chen Gang, Zhao Litao,

authors

5. China's Foreign Direct Investment in Singapore since the 2000s, by Yao Jielu,

author

8. Growth of Tourism between China and Singapore, by Chiang Min Hua,

author

9. Enhancing Educational Collaborations between China and SIngapore, by Saw Swee-Hock, Ge Yun,

authors