Challenges of Industrial Restructuring in a Globalizing World: Implications for Small- and Medium-scale Enterprises (SMEs) in Asia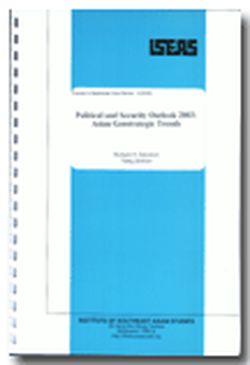 Date of publication:
2003
Publisher:
Institute of Southeast Asian Studies
About the publication
This paper was prepared with support from the United Nations Economic and Social Commission for Asia and the Pacific (UNESCAP). An earlier draft was presented at a workshop organized in Singapore by the Asia Strategy Forum (ASF) on REDUCING DISPARITIES. Rethinking Key Issues in Asian Development: Changing Policies, Institutions and Mind Sets, August 2002, Singapore; supported by the Asian Development Bank, Japan Bank for International Cooperation (JBIC), and UNESCAP.

Contents
Challenges of Industrial Restructuring in a Globalizing World: Implications for Small- and Medium-scale Enterprises (SMEs) in Asia


[Whole Publication]