Small and Medium Business Improvement in the ASEAN Region: Marketing Factors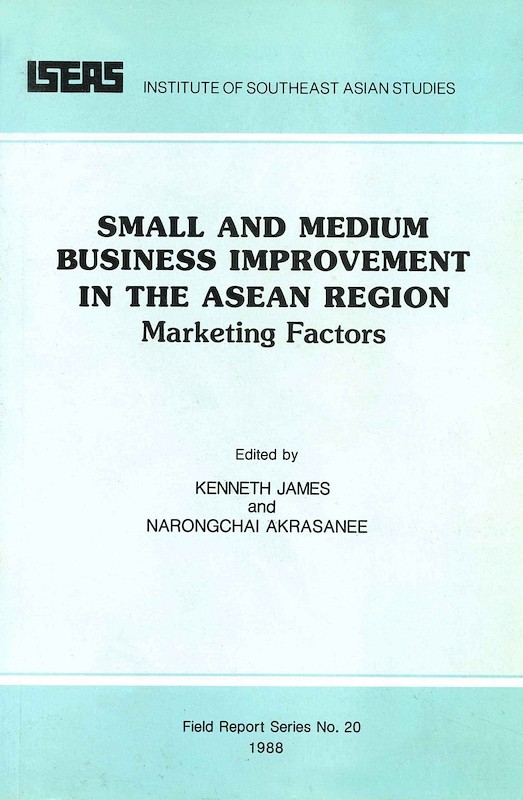 Date of publication:
1988
Publisher:
Institute of Southeast Asian Studies
About the publication
Previous studies have indicated that finance, marketing, and problems of production management are three of the major constraints facing small and medium sized businesses (SMBs) in the ASEAN region. These three concerns are addressed in successive phases of the ASEAN Small and Medium Businesses Improvement Project coordinated by the Institute of Southeast Asian Studies. The present paper draws on the findings of the second phase, which focused on marketing issues.
Contents
Small and Medium Business Improvement in the ASEAN Region: Marketing Factors
[Whole Publication, ISBN: 9789814345811]

1. Marketing Factors Affecting Small & Medium Businesses in the ASEAN Region: An Overview, by Kenneth James ,

author

2. Marketing Problems of Small and Medium Businesses in Indonesia, by M. Dawam Rahardjo,

author

3. Marketing Issues of Small & Medium Businesses in Malaysia: Practices, Problems, & Assistance, by Sieh Lee Mei Ling,

author

4. Marketing Factors & Small & Medium Enterprises in the Philippines, by Melito Salazar, Jr,

author

5. Marketing Factors & Small & Medium Enterprise Improvement in Singapore, by Kau Ah Keng,

author