Small and Medium Business Improvement in the ASEAN Region: Financial Factors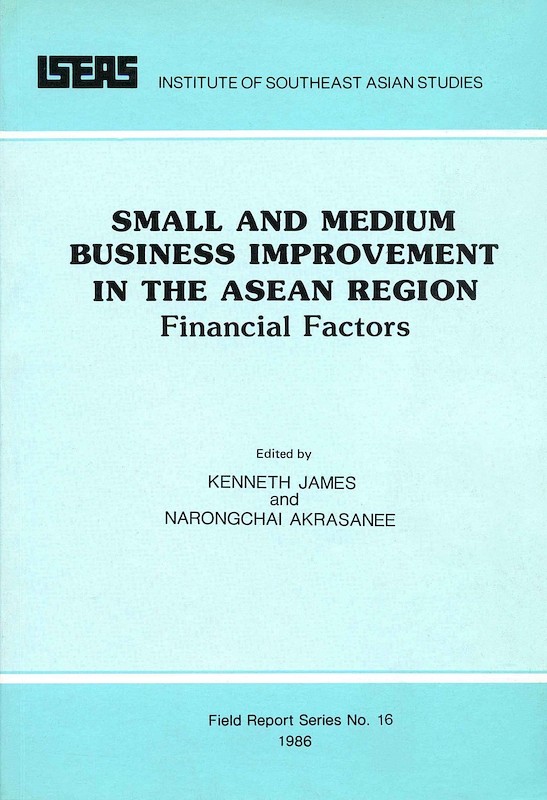 Date of publication:
1986
Publisher:
Institute of Southeast Asian Studies
About the publication
The identification of small and medium businesses (SMBs) as a target for development policy is a comparatively recent phenomenon. It is clearly linked to the realization in developing countries that large capital-intensive industries which formed the basis of earlier development policies had failed to provide the hoped-for engine of growth. Only in the 1970s, as planners realized the mismatch between Western large-scale technology and local factor endowments, and as urban unemployment became an increasingly pressing problem, did attention turn to smaller scale and more labour intensive enterprises to provide possible solutions.
Contents
Small and Medium Business Improvement in the ASEAN Region: Financial Factors
[Whole Publication, ISBN: 9789814345828]

1. Financial Factors Related to Small & Medium Businesses Improvement: An Overview, by Narongchai Akrasanee,

author

3. Study and Evaluation of Existing Fiscal and Financial Policies and Support for Small and Medium Businesses in Malaysia, by Lim Chee Peng,

author

4. Financial Factors & Small and Medium Enterprise Development in the Philippines, by Melito Salazar, Jr,

author

5. Financing of Small and Medium Businesses in Singapore

6. Financial Factors Relating to Small and Medium Business Improvement in Thailand, by Narongchai Akrasanee,

author