Eminent Persons Group (EPG) on the ASEAN Charter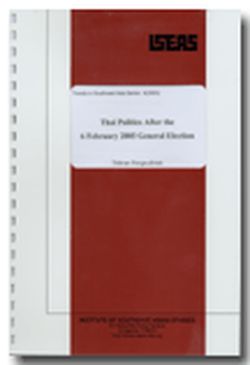 Date of publication:
2006
Publisher:
Institute of Southeast Asian Studies
About the publication
The Association of Southeast Asian Nations is 39 years old. However, unlike the African Union, the Organization of American States and other regional associations, ASEAN does not have a formal charter. The only founding document is the ASEAN Declaration, issued in Bangkok on 8 August 1967.
ASEAN has come to the conclusion that it is time to adopt a charter for the association. A charter would also give ASEAN an unquestionable legal personality and legal standing. In this publication, ISEAS is happy to put together a record of the proceedings of the Eminent Persons Group (EPG) consultations with civil society and business sector representatives on the occasion of its fourth meeting.
Contents
Eminent Persons Group (EPG) on the ASEAN Charter


[Whole Publication]