Framing the ASEAN Charter: An ISEAS Perspective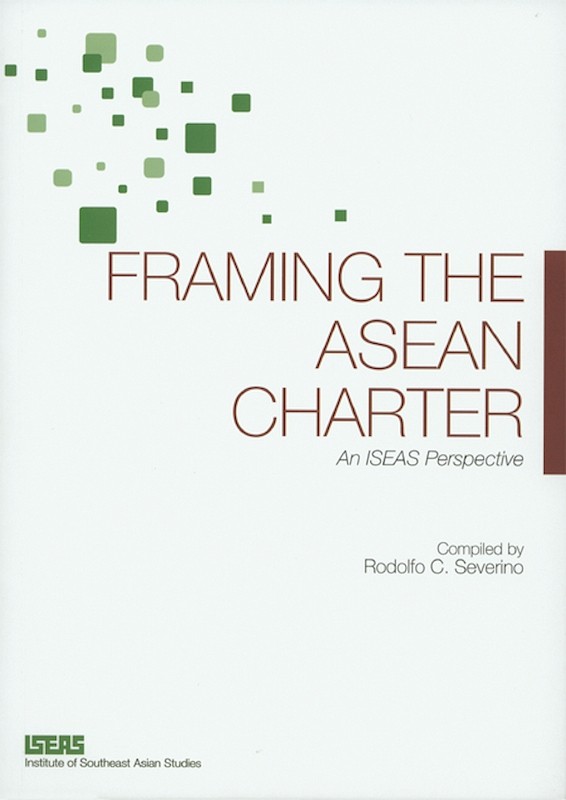 Date of publication:
2005
About the publication
In this booklet, the Institute of Southeast Asian Studies has put together some ideas for the proposed ASEAN Charter. The leaders of the Association of Southeast Asian Nations had endorsed the concept of a charter for the association on the conviction that such a document would help in making ASEAN a more robust force for peace and stability, a more deeply integrated and more competitive economic community, a more effective instrument for regional cooperation, and a worthier vessel for the hopes of Southeast Asias people. The ideas in the booklet are meant for the use, as they see fit, of those who may be involved in the drafting of the charter, including the Eminent Persons Group that has been formed to advise the leaders.
The ideas were generated in a series of small gatherings at ISEAS that culminated in a workshop among scholars and thinkers from within and outside ISEAS, from Singapore and from elsewhere in the region. All were equipped with ample knowledge of ASEAN. All were imbued with faith in ASEANs possibilities.
Rodolfo Severino, Visiting Senior Research Fellow at ISEAS and former ASEAN Secretary-General, led the exercise. Other participants are listed in the booklet.




Contents
Framing the ASEAN Charter: An ISEAS Perspective