ASEAN: Life after the Charter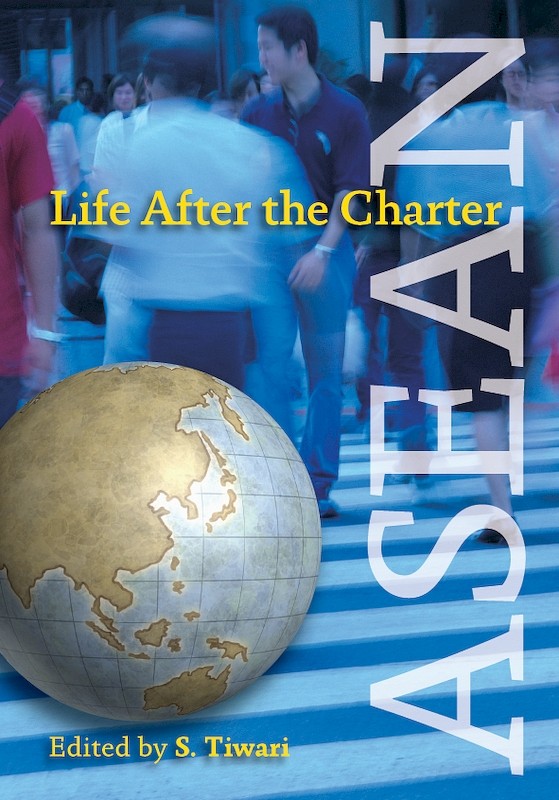 Date of publication:
2010
Publisher:
Institute of Southeast Asian Studies
About the publication
With the completion of the ASEAN Charter, ASEAN needs to fully appreciate and work out the issues connected with its implementation. It is also important for ASEAN and its business sector to understand and implement the two newly completed key integration instruments (the ASEAN Trade in Goods Agreement and the ASEAN Comprehensive Investment Agreement 2009) and the business enhancing initiatives envisaged under them. Both areas of work have taken on added urgency in view of ASEAN's goal of putting in place an ASEAN Economic Community by 2015. This is the first book which examines both the above issues, the problems related to them and possible solutions.
"Mr Tiwari is a legal authority on ASEAN. This book is an important contribution to ASEAN law." - Professor Tommy Koh, Ambassador-at- Large, Ministry of Foreign Affairs, Singapore.
"The ASEAN Charter, and the economic integration of the ASEAN nations that the Charter will support, are essential to grow the competitiveness of the region. Mr Tiwari provides keen insights into the development of this emerging framework and of the challenges that remain." - Phillip Overmyer, Chief Executive, Singapore International Chamber of Commerce.
"I have known Mr Tiwari as a legal authority and a friend for over twenty years. I would like to congratulate him for having chosen to share his knowledge on ASEAN law through this book. Knowledge of the ASEAN Charter and the instruments underpinning ASEAN integration would be of immense benefit to people in the business sector as ASEAN moves towards forming an ASEAN Economic Community by 2015." - Jennie Chua, Chairperson, Singapore International Chamber of Commerce.
Co-publication: Institute of Southeast Asian Studies
Institute of Southeast Asian Studies
Contents
ASEAN: Life after the Charter
[Whole Publication, ISBN: 9789814279550]

1. ASEAN Legal Personality under Its New Charter - Its Nature, Meaning and Implications: Status of the Work and Issues Involved, by Jeffrey Chan Wah Teck,

author

2. Does ASEAN Exist? The Association of Southeast Asian Nations as an International Legal Person, by Simon Chesterman,

author

3. Life in ASEAN After the Entry into Force of the ASEAN Charter: Implications and Follow-ups, by Termsak Chalermpalanupap,

author

4. Translating the Design into a Bloc: The Domestic Implementation of the ASEAN Charter, by Michael Ewing-Chow,

author

6. The ASEAN Comprehensive Investment Agreement 2009: Its Objectives, Plans and Progress, by Yap Lai Peng,

author

PRIVATE SECTOR PERSPECTIVES

7. The ASEAN Charter and the ASEAN Economic Community: A Watershed for Regional Economic Integration?, by Razeen Sally,

author

8. Implications of an Uncertain Global Economy on Integration Initiatives, by Eduardo Pedrosa,

author

9. Challenges to Achieving the ASEAN Economic Community, by David Parsons,

author

11. A Miscellany of Trade Issues, by S Tiwari,

author

12. Policy Issues for ASEAN Countries, by S Tiwari,

author