Towards an ASEAN Security Community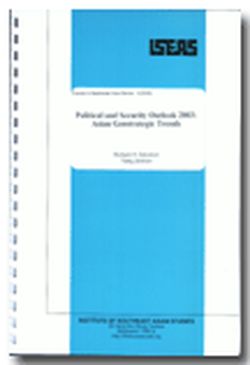 Date of publication:
2004
Publisher:
Institute of Southeast Asian Studies
About the publication
This paper takes a close look at the ASEAN Security Community component of the Declaration of ASEAN Concord II, which the heads of state and government of the Association of Southeast Asian Nations issued at their summit in Bali in October 2003. It reviews the development of political and security co-operation in ASEAN leading to the concept of a security community and then examines each of the elements in the projected ASEAN Security Community. The paper analyses the steps that may have to be taken in order to carry out the ASEAN leaders mandate and the issues and problems that they may entail.
Contents
Towards an ASEAN Security Community


[Whole Publication]