Open Regionalism and Trade Liberalization: An Asia-Pacific Contribution to the World Trade System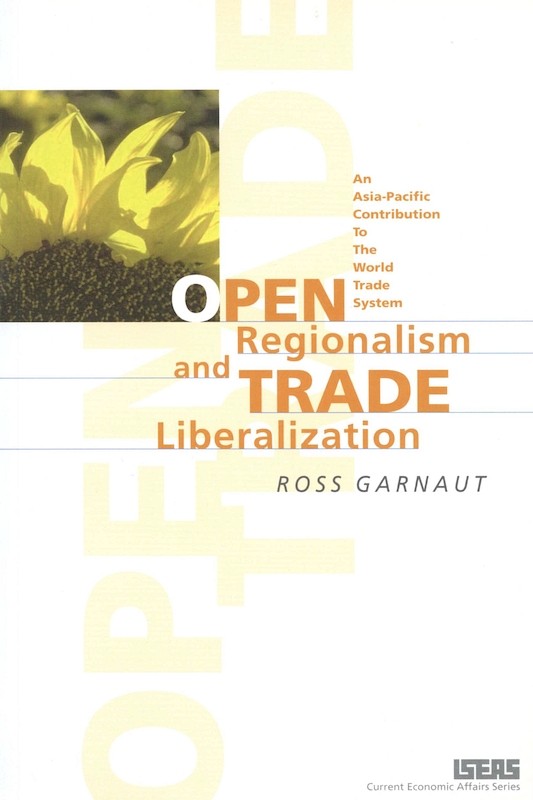 Date of publication:
1996
Publisher:
Institute of Southeast Asian Studies
About the publication
Open Regionalism is regional economic co-operation without discrimination against countries outside the region. The concept grew from the experience of rapid growth, and expanding trade and investment across national borders, in East Asia and the Pacific. It became the guiding idea of Asia-Pacific Economic Co-operation. It is now recognized as being the means through which the growing appeal of regional trading arrangements can be reconciled with a flourishing global trade system within the framework of the new World Trade Organization.
Contents
Open Regionalism and Trade Liberalization: An Asia-Pacific Contribution to the World Trade System
[Whole Publication, ISBN: 9789814377812]

1. Open Regionalism: Reality Shapes an Idea

2. Open Regionalism: Its Analytic Basis & Relevance to the International System

3. APEC After Seattle & the Uruguay Round

4. Options for Asia-Pacific Trade Liberalization: A Pacific Free Trade Area?

5. The Bogor Declaration on Asia-Pacific Trade Liberalization

6. The Western Pacific Paradigm & the Singapore Ministerial Meeting of the WTO

7. The Asia-Pacific: Role Model & Engine of Growth

8. A Pacific Free Trade Area?

9. Australia in the Western Pacific Economy