Conference on Strengthening the Korea-ASEAN Relationship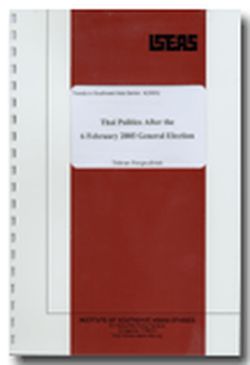 Date of publication:
2005
Publisher:
Institute of Southeast Asian Studies
About the publication
Public perceptions in South Korea and ASEAN about each other still lag behind the reality of substantive ties. On one hand, public awareness in ASEAN about South Korea remained low and was generally focused on the issue of nuclear proliferation and the North Korea crisis; while, on the other, the public image of ASEAN in South Korea is equally skewed in the years following the onset of the Asian financial crisis.
The new forces of globalization, however, were bringing Northeast and Southeast Asia much closer together. Recent developments such as transnational threats like terrorism, the rise of China, a stagnant Japanese economy and changing patterns of international economic relations called for a much needed re-examination of the political and economic realities governing South Korea-ASEAN relations. The conference, jointly organized by ISEAS and the Institute o Foreign Affairs and National Security (IFANS) in South Korea, was aimed at achieving that objective.
Contents
Conference on Strengthening the Korea-ASEAN Relationship


[Whole Publication]