Negotiating the Korea-Singapore FTA: A Case Study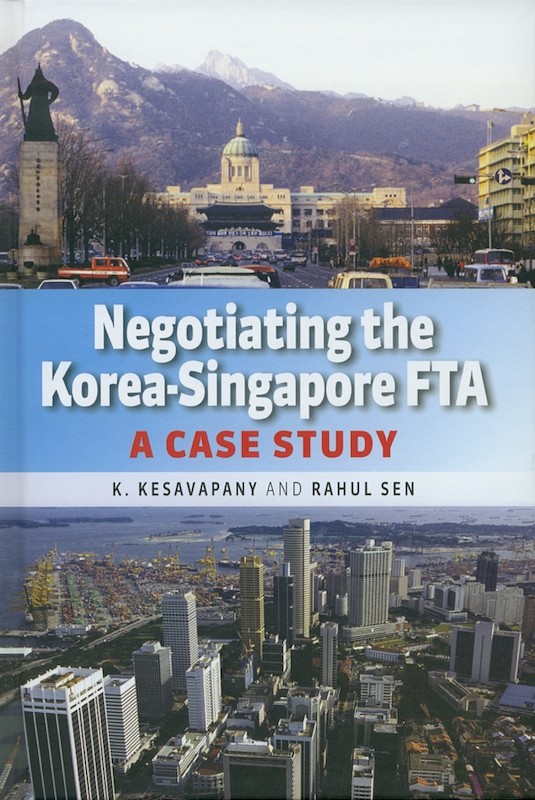 Date of publication:
2007
Reviews
"Free Trade Agreements (FTAs) are pacts stipulated between two or more countries aiming at removing trade barriers and facilitating investments. There are several examples of FTAs, witnessing the proliferation of this instrument. In this sense, the incipit of this book, stating that 'FTAs are viewed as superhighways that connect major economics and new markets', is extremely true and actual. The book is highly recommended for both those who wish to analyze the KSFTA in detail, and also for those who do not have any particular knowledge of trade agreements. In particular, those who are less experienced in Free Trade Agreements will have the opportunity to go into the problem in more depth and have a brilliant case study to analyze" (East Asia Integration Studies).
About the publication
The Korea-Singapore Free Trade Agreement (KSFTA) is Korea's first comprehensive FTA involving any ASEAN member country and provides a framework for building a strong strategic and economic partnership between Korea and the ASEAN countries. It is therefore designed to be a building block in the process of community building efforts towards an East Asian Community in the long run as well as towards global free trade.
This book analyses and documents the rationale behind the agreement and its impact on the economies of Korea and Singapore, underpinning the growing economic linkages between the two countries that have become stronger since the enforcement of the agreement.



Contents
Negotiating the Korea-Singapore FTA: A Case Study

1. Background to the Korea-Singapore FTA

2. Singapore and Korea: Expanding Economic Linkages

3. Korea-Singapore Economic Relations after FTA: Towards a Mature Partnership

4. Salient Features of the KSFTA and Expected Benefits for Singapore

5. Singapore-Korea Business Linkages Post-KSFTA and Implementation

Appendix: The Free Trade Agreement Between Korea and Singapore