ASEAN and KOREA: Emerging Issues in Trade and Investment Relations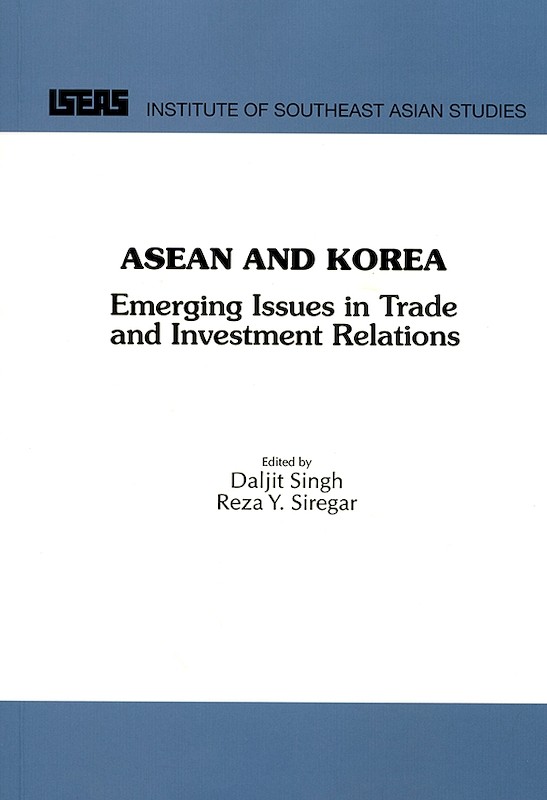 Date of publication:
1995
Publisher:
Institute of Southeast Asian Studies
About the publication
Trade and investment linkages between Northeast and Southeast Asia have been widening and deepening over the last two decades, helping to integrate the East Asian and Asian Pacific regions. More recently, security linkages have been developing. Much of the scholarly attention has understandably focused on the role of Japan in this integration. Yet the role of the Northeast Asian NIEs since the 1980s has become increasingly important.In this volume scholars from Korea and the ASEAN countries look at the issues arising from trade and investment interactions between Korea and the ASEAN region which have grown enormously over the past decade. It provides a wealth of data and the unique perspective of east ASEAN country and Korea. While the focus is economics some of the political dimensions have also been included.
Co-publication: Institute of Southeast Asian Studies
Institute of Southeast Asian Studies
Contents
ASEAN and KOREA: Emerging Issues in Trade and Investment Relations
[Whole Publication, ISBN: 9789814377027]

1. Overview of ASEAN-South Korea Economic Relations, by Yen Kyun Wang,

author

3. A Comparative Analysis of South Korean & Japanese Foreign Direct Investments in ASEAN, by Lee Kwang-chul,

author

4. Rethinking Indonesia-South Korea Relations: A Socio-Political Perspective, by Yoon Hwan Shin,

author

7. Singapore-South Korea Economic Relations, by Daljit Singh,

author

8. Thailand & South Korea: From Political Alliance to Economic Partnership, by Surachai Sirikrai,

author

9. The Role of South Korea & ASEAN in APEC, by Dong-Chon Suh,

author

10. South Korea & the Transitional Economies of Southeast Asia: A Case Study of South Korea-Vietnam Economic Relations, by Koo Sung-Yeal,

author