Where China Meets Southeast Asia: Social and Cultural Change in the Border Regions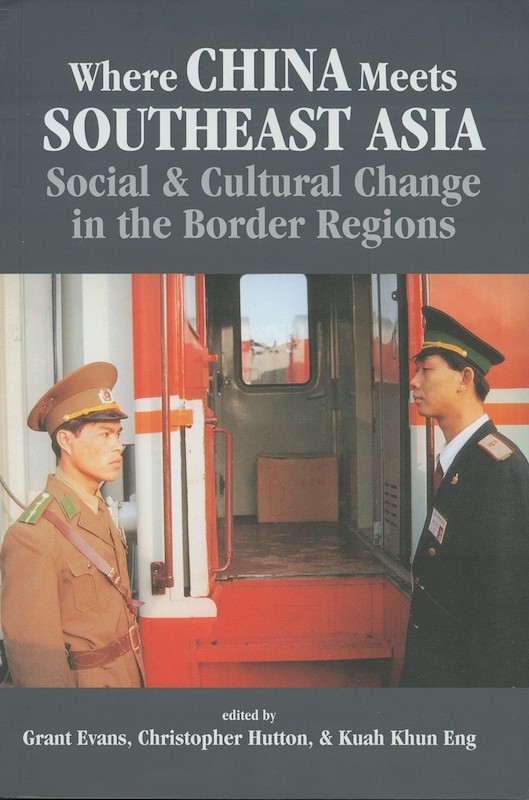 Date of publication:
2000
Publisher:
ISEAS / WL / SMP / NIAS
Reviews
"This book fills a significant gap in Western writing" (
Asian-Pacific Economic Literature
).
... [this book] is a rich collection of fifteen critical essays written by scholars from a wide range of disciplines, and it provides readers with a fresh perspective from which to observe the whole range of thriving economic activities in the region (The China Review).
About the publication
This book provides readers with the first survey of social conditions since the opening of the borders between China and mainland Southeast Asia in the early 1990s. There have been radical changes in the economic policies of the various states involved, in particular, China, Vietnam, and Laos. Each chapter provides a close-up survey of a particular area and problem, but cumulatively they provide an invaluable general picture of social and cultural change in the border regions where China meets Southeast Asia.












Co-publication: ISEAS / WL / SMP / NIAS
Institute of Southeast Asian Studies/White Lotus/St Martin's Press/Nordic Institute of Asian Studies
Contents
Preliminary pages, with "Introduction: The Disappearing Frontier?" by the Editors, by Grant Evans,

author

1. Where Nothing Is as It Seems: Between Southeast China and Mainland Southeast Asia in the Post-Socialist Era, by Peter Hinton,

author

2. The Southern Chinese Borders in History, by Geoff Wade,

author

4. Negotiating Central, Provincial, and County Policies: Border Trading in South China, by Kuah-Pearce Khun Eng,

author

6. Regional Trade in Northwestern Laos: An Initial Assessment of the Economic Quadrangle, by Andrew Walker,

author

7. Lue across Borders: Pilgrimage and the Muang Sing Reliquary in Northern Laos, by Paul T Cohen,

author

8. Transformation of Jinghong, Xishuangbanna, PRC, by Grant Evans,

author

9. The Hell of Good Intentions: Some Preliminary Thoughts on Opium in the Political Ecology of the Trade in Girls and Women, by David A Feingold,

author

10. Cross-Border Mobility and Social Networks: Akha Caravan Traders, by Mika Toyota,

author

11. Cross-Border Links between Muslims in Yunnan and Northern Thailand: Identity and Economic Networks, by Jean Berlie,

author

12. Trade Activities of the Hoa along the Sino-Vietnamese Border, by Chau Thi Hai,

author

13. Cross-Border Categories: Ethnic Chinese and the Sino-Vietnamese Border at Mong Cai, by Christopher Hutton,

author

14. Regional Development and Cross-Border Cultural Linkage: The Case of a Vietnamese Community in Guangxi, China, by Cheung Siu-woo,

author

15. Women and Social Change along the Vietnam-Guangxi Border, by Xie Guangmao,

author