Production Networks and Industrial Clusters: Integrating Economies in Southeast Asia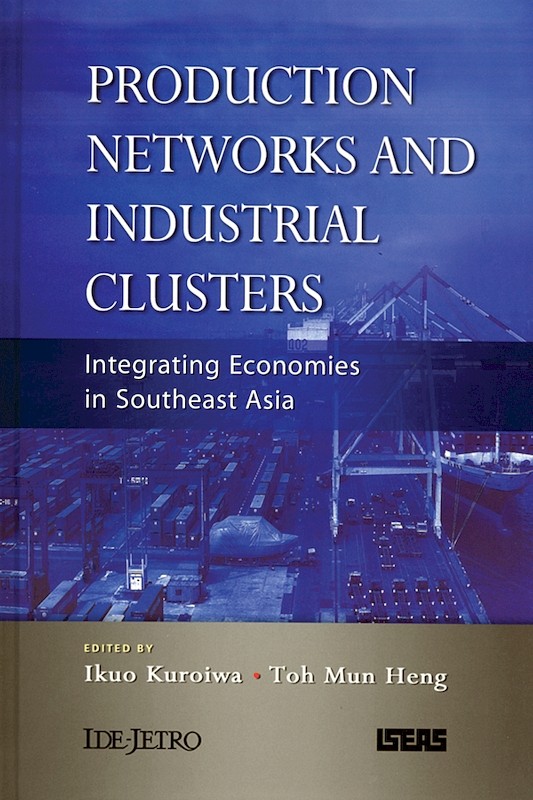 Date of publication:
2008
Publisher:
ISEAS / IDE-JETRO
Reviews
"The book is very well written and organized. The arguments and justifications are very well discussed. The book is an excellent contribution to the literature on industrial clustering and production networks in terms of the theories and concepts explored, and its applications to Southeast Asian countries in particular, and the ASEAN region in general. It is recommended to scholars, students, policymakers, and those who are interested in a better understanding of the ASEAN region's industrial production and trade, and the significant linkages between them" (The Developing Economies).
About the publication
In this book, the focus is on how developing economies in Southeast Asia ride on the wave of globalization that brings about benefits and economic growth with expanding trade and investment linkages. The central concept used in this study is production networks and industrial clusters. With examples from Indonesia and Malaysia (electronics industry), Singapore (biomedical science industry), and Thailand (automotive industry), the book explains how production networks and industrial clusters have played crucial roles in their industrial development.
This book also discusses the progress of regional economic cooperation as well as the development of supply chain management and logistics in Southeast Asia, which facilitate the extension of production networks into a broader area.




Co-publication: ISEAS / IDE-JETRO
ISEAS / IDE-JETRO
Contents
Production Networks and Industrial Clusters: Integrating Economies in Southeast Asia
[Whole Publication, ISBN: 9789812307644]

PART I: OVERVIEW OF THE PRODUCTION NETWORKS AND INDUSTRIAL CLUSTERS IN SOUTHEAST ASIA

2. The Mechanics of Production Networks in Southeast Asia: The Fragmentation Theory Approach, by Fukunari Kimura,

author

3. Cross-Border Production Networks in Southeast Asia: Application of the International Input-Output Analysis, by Ikuo Kuroiwa,

author

4. Industrial Clusters and Production Networks in Southeast Asia: Global Production Network Approach, by Henry Yeung Wai-Chung,

author

PART II: CASE STUDIES

5. Industrial Clustering of Electronics Firms in Indonesia and Malaysia, by Rajah Rasiah,

author

PART III: DRIVERS FOR THE EXPANDING PRODUCTION NETWORKS

9. Regional Economic Cooperation and Production Networks in Southeast Asia, by Hank Lim,

author