Imperial China and Its Southern Neighbours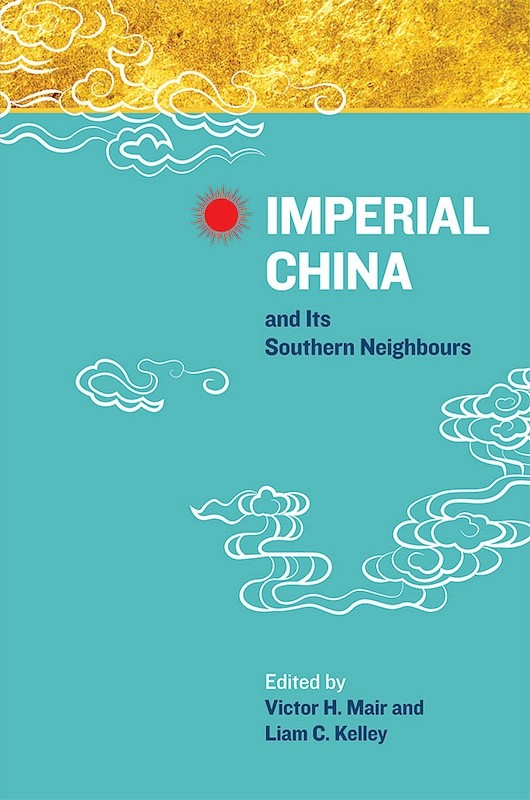 Date of publication:
2015
Publisher:
Institute of Southeast Asian Studies

PDF is available
About the publication
"At a time when China-Southeast Asia relationships are undergoing profound changes, it is pleasing to have a volume which examines the interactions between China and the polities and societies to the south through time.With multiple aims of exploring the relations between northern Chinese cultures and those of the south, examining the cultural plurality of areas which are today parts of Southern China, and illuminating the relations between Sinitic and non-Sinitic societies, the volume is broad in concept and content.Within these extensive rubrics, this edited collection further interrogates the nature of Asian polities and their historiography, the constitution of Chineseness, imperial China's southern expansions, cultural hybridity, economic relations, regional systems and ethnic interactions across East Asia.The editors Victor H. Mair and Liam C. Kelley are to be congratulated for bringing together such a wealth of contributions offering nascent interpretations and broad overviews, set within the overarching historical and contemporary contexts provided through Wang Gungwu's introduction."

-- Dr Geoffrey Wade, ANU College of Asia and the Pacific, Australian National University


The e-chapter, "1. Introduction: Imperial China Looking South", is downloadable free of charge.

Contents
Imperial China and Its Southern Neighbours
[Whole Publication, ISBN: 9789814620543], by Victor H Mair, Liam Kelley,

authors

1. Introduction: Imperial China Looking South, by Wang Gungwu,

author

2. Layers of Meaning: Hairstyle and Yue Identity in Ancient Chinese Texts, by Erica F. Brindley,

author

3. Sinicization and Barbarization: Ancient State Formation at the Southern Edge of Sinitic Civilization, by Nam C. Kim,

author

4. Clothes Make the Man: Body Culture and Ethnic Boundaries on the Lingnan Frontier in the Southern Song, by Sean Marsh,

author

5. What Makes a Chinese God? Or, What Makes a God Chinese?, by Hugh R. Clark,

author

6. Dragon Boats and Serpent Prows: Naval Warfare and the Political Culture of Chinas Southern Borderlands, by Andrew Chittick,

author

7. Inventing Traditions in Fifteenth-Century Vietnam, by Liam Kelley,

author

8. Epidemics, Trade, and Local Worship in Vietnam, Leizhou Peninsula, and Hainan Island, by Li Tana,

author

9. Southeast Asian Primary Products and Their Impact on Chinese Material Culture in the Tenth to Seventeenth Centuries, by Derek Heng,

author

10. New Evidence on the History of Sino-Arabic Relations: A Study of Yang Liangyao's Embassy to the Abbasid Caliphate, by Rong Xinjiang,

author

12. Transformation of the Yunnanese Community along the Sino-Burma Border During the Nineteenth and Early Twentieth Centuries, by Yi Li,

author

13. How the North Tried to Pacify the South Through Ritual Practices: On the Origins of the Guan Suo Opera in the Nineteenth Century, by Sylvie Beaud,

author

14. Realms within Realms of Radiance, Or, Can Heaven Have Two Sons? Imperial China as Primus Inter Pares among Sino-Pacific Mandala Polities, by Andrew J. Abalahin,

author