Violence in Between: Conflict and Security in Archipelagic Southeast Asia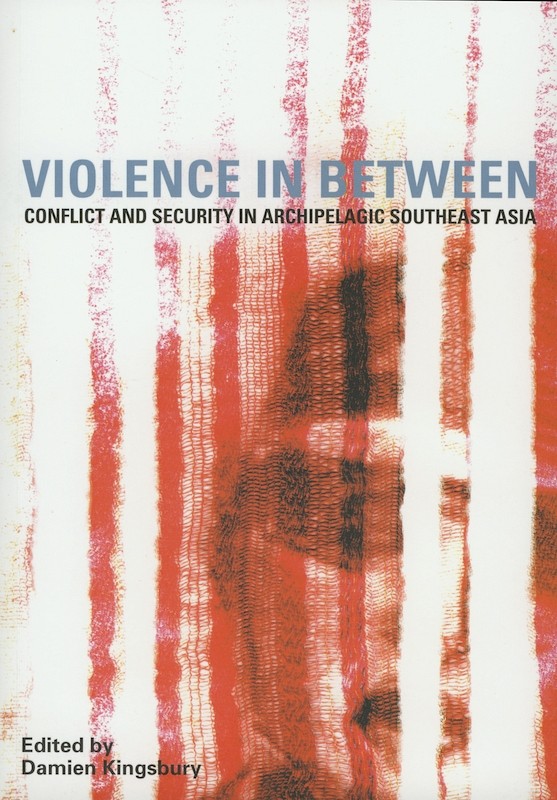 Date of publication:
2005
Publisher:
ISEAS / Monash University Press
Reviews
"Since 9/11 and the terrorist attacks in Bali on 12 October 2002, there have been two generally distinct approaches to the study of conflict and security issues in Southeast Asia. One takes a transnational perspective that emphasizes an Al Qaeda-centric paradigm as its framework of analysis, while the other stresses country-specific perspectives. This edited volume adopts the second approach.
To the knowledge of the reviewer, this is the latest scholarly work in English that deals with conflict and security issues in archipelagic Southeast Asia. Compared with other significant works, I see the strength of this edited volume in its exhaustive analysis of the historical and social factors behind various conflicts and violence in the region, as well as its examination of terrorism trends in the region after 9/11 from country-specific perspectives. In addition, this book includes more discussions on the East Timor issue compared with other works. Those who intend to learn more about the indigenous roots of conflict and violence in the region will find this volume insightful and informative. Therefore the volume is still vital reading for students and scholars concerned with conflict and security issues in the region" (Asian Ethnicity).
About the publication
Security issues have been a contrast and often dominant theme in maritime Southeast Asia, with few regions of the world as prone to political instability and lack of government authority. This reflects the fractured state of the region and the consequences of colonialism.
More recently, the rise of pan-global militant Islamism has provided its own ideological and security overlay. But militant Islam is not new to this region, and many of the current conflicts have their roots in events decades and even centuries old.
This book considers a range of security issues that have affected archipelagic Southeast Asia, addressing sites of conflict that correspond to the breadth of the Indonesian claim to its own unity, from Sabang in Aceh to Merauke in West Papua, and including Malaysia, Singapore and the Philippines.
The contributors are specialist scholars who have insights born of experience, in many cases directly in the conflict environments they write about. They offer insights that are not ordinarily available to the outside observer, or even to scholars who study the region more generally, and which are a valuable resource in understanding the tensions that beset this intriguing region.




Co-publication: ISEAS / Monash University Press
Institute of Southeast Asian Studies / Monash University Press