Political and Security Dynamics of South and Southeast Asia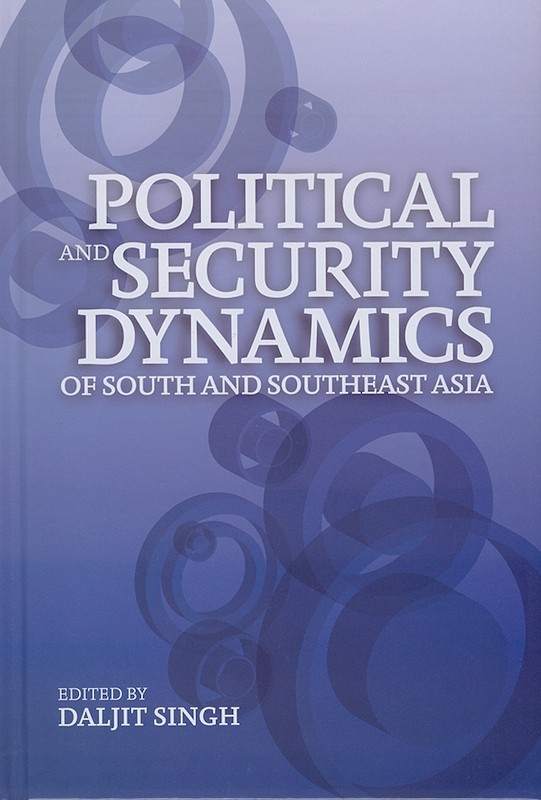 Date of publication:
2007
Publisher:
Institute of Southeast Asian Studies

Ebook is available
About the publication
Security and economic imperatives are increasingly intertwining the destinies of Southeast Asia and South Asia, making it necessary for scholars on both sides to deepen their understanding of each other's regions. This collection of papers, first presented at a Dialogue between the Institute of Southeast Asian Studies in Singapore and the Observer Research Foundation of India in March 2006, provides perspectives from India and Singapore on some of the major security and political issues facing the two regions. The subjects covered include regional integration trends as symbolized by the first East Asia Summit, the roles of the major powers, maritime security and naval deployments in the Indian Ocean region, and political and security developments within Southeast Asia.







Contents
Political and Security Dynamics of South and Southeast Asia
[Whole Publication, ISBN: 9789812304773]

2. Asia's Rise: The Challenge of Stability, by S D Muni,

author

3. The East Asia Summit: An Overview, by K Kesavapany,

author

5. Asia-Pacific Political and Security Dynamics, by Daljit Singh,

author

7. China and Japan Competition in East Asia, by D S Rajan,

author

8. Major Powers and Southeast Asia: A Restrained Competition?, by Kripa Sridharan,

author

9. Political and Security Dynamics in the Indian Ocean Region: Role of Extra-regional Powers, by Vijay Sakhuja,

author

11. Bilateral and Regional Initiatives to Curb Acts of Maritime Terrorism and Piracy in the Region, by R S Vasan,

author